Branding: is using the f-word ever OK?
Branding: is using the f-word ever OK?
Author: CIMCOM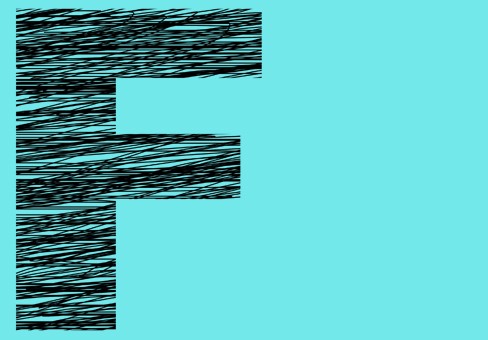 What do the brand identities of French Connection, KFC and Female Union Films have in common?  With quite distinct customer groups in the film, fast food and fashion sectors, at first glance there's very little to connect these brands. The invisible link is that all of their brand identities have got into pseudo-swearing using the f-word!
It may be attention grabbing, but is it right?
Female Union Films branding
In the wake of the Harvey Weinstein scandal, the outpouring of shared experience with #metoo would be hard to miss. Against this backdrop of demand for greater inclusion, Female Union Films has launched to promote gender neutral film production in this male-dominated industry. But will its brand identity, that encompasses the moniker 'Female Union Films' and the acronym 'FU', help or hinder? After all, can you effect change with a brand that says "FU" to the established order?
FU_Logo_1 Custom Eases from ahoy.co.uk on Vimeo.
Founder Nickie Sault aims to challenge inherent gender bias and open up opportunities for women in production and on screen, through greater representation in film. But it's not a women-only brand, it's about moving towards being gender neutral.
The company sports a striking brand identity, that reflects the brand's activist stance, created by Ahoy design agency in Manchester, and loaded with meaning.
Ahoy explains the design concept on its website "Born out of the ambition and desire for equality that the Me Too campaign has created within the film industry, Female Union is carrying the flag for women in film and spreading the word that success has no gender. Our aim was to convey these strong brand values and powerful story through a written manifesto. The theme of anti-censorship was a prominent influence and led the visual direction."
The brand identity has been created in black and white. It uses the words 'Female Union' together with a stylised union flag with two crosses in place of stars, to represent the female 'XX' chromosome. But it doesn't stop there. The Female Union identity has a simplified alter-ego inspired by the theme of censorship. Bold black lines strike out the text as seen in redacted government documents where the truth is hidden. What's left? The initial letters of Female Union, abbreviated to 'FU'.
Female Union Films, Female Union and FU are all designated as trademarks. The brand positioning is explained:
"We are not a one-woman feminist crusade.
We're a union of people that believe film goes beyond what we see on the screen.
We'll fight with our minds, our hearts and our stories.
Success has no gender."
The monochrome brand is visually distinctive. The brand values are clearly represented within the identity. And in the current climate, films associated with greater inclusion earn plus points with investors and the public. It's a sad sign of the times that suggesting a shift towards gender neutral films is an activist positioning that's far from the norm. In this context, FU stands out as a smart brand.
French Connection's bold wordplay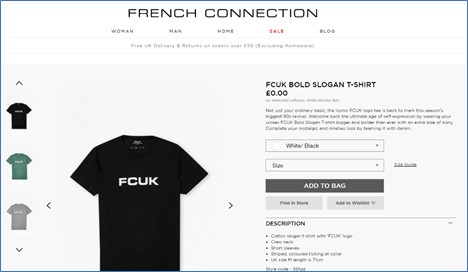 From contemporary film, turn next to the fashion market. Born in the 1970s, fashion retailer French Connection was facing heavy competition and a depressed share price in the 1980s. The story goes that as the brand expanded overseas, communication exchanged between its Hong Kong and UK offices were marked simply as FCHK and FCUK. Having dreamed up the successful Wonderbra 'Hello boys' ad campaign, Trevor Beattie (now of BMB) is credited with spotting the opportunity to use this corporate shorthand as a brand mark. What started as an advertising concept became a new clothing line using the moniker FCUK. It led to an explosion of t-shirt sales bearing the words: 'cool as FCUK', 'FCUK fashion' or simply 'FCUK'. The move was extremely controversial, applauded or loathed by many at the time. Often the divide between those for or against was based on age, with the identity appealing to a younger fashion audience – usually the holy grail for a brand resurgence. 
The use of the FCUK moniker was credited with the brands revived good fortune in the 1990s but it led to brand challenges and court proceeding. The four-letter reincarnation was leveraged to maximise profits and widely copied. The joke ran its course and now although still around, its use is limited.
Everyone knows the success of the FCUK iconography is due to its appeal to a young demographic as a fun and slightly rebellious way to express the word 'f***k' without actually using the word. Yet the brand has consistently and successfully defended its trademark as a corporate abbreviation.
The undeniably sweary acronym was right for the time. The controversy created a perfect PR storm. It shocked many and made others want to join the rebellion. A fitting response, since Beattie claims that "as an industry we really only do two things: move product and move people." In this case, FCUK did both.
KFC's disaster recovery PR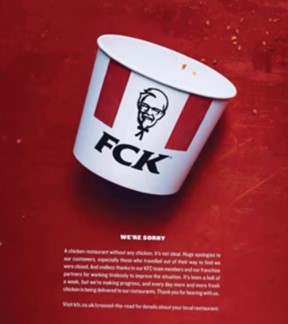 Shift focus from fashion and film, to consider fast-food. When KFC switched distribution partner last month it caused the organisation a huge problem. New incumbent DHL faced a number of issues that meant restaurants closed because they had run out of fresh chicken to cook. Fried chicken customers weren't shy about sharing their angst on social media. KFC faced up to the problem with a very public apology that turned the wave of anger into a wide high five. At the centre of their apology was a witty logo mashup.
Impromptu signs in store windows explained it was a teething problem with a new distribution partner and that "getting fresh chicken out to 900 restaurants is pretty complex".
As well as working to urgently restore the business to normal. KFC took a full print ad in two tabloids, The Sun and The Metro, with an apology that exactly hit the right tone for their flabbergasted customer base. The ad was created by Mother London.
The apology reads:
"FCK
We're sorry
A chicken restaurant without any chicken. It's not ideal. Huge apologies to our customers, especially those who travelled out of their way to find we were closed. And endless thanks to our KFC team members and franchise partners for working tirelessly to improve the situation. It's been a hell of a week, but we're making progress, and every day more and more fresh chicken is being delivered to our restaurants. Thank you for bearing with us.
Visit kfc.co.uk/crossed-the-road for details about your local restaurant."
The website continues the wit with its 'crossed-the-road' URL. It provides local details of any changes to normal working such as limited menus, via a location database.
Was it right for the brand to, in effect, say 'f***k'?
In this instance, it was a witty, suitably repentant and well-timed outburst that's had a positive impact. It may have been a commercial disaster, but it has been a PR disaster-recovery success. There's no doubting that KFCs chicken is fresh chicken. There's no doubt that eating KFC is a well-regarded highlight in some customers' lives.
And operationally? Well let's just say KFC has reverted to its previous distribution partner, food specialist Bidvest.
Is it OK to swear in your company communications?
Velocity Partners' Doug Kessler, who's not averse to the odd swear word, has considered the question of using expletives in marketing communications in some depth. His lengthy blog on the pros and cons by necessity includes swear words so please only follow this link if that's OK in your book.
See the blog post: How to use swear words in your f***king marketing.