Find out how market research insights can power your marketing efforts
Find out how market research insights can power your marketing efforts
Author: CIM PR Team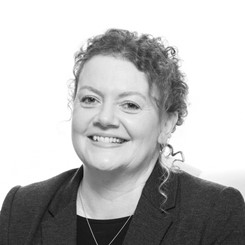 In October we were delighted to deliver a training workshop in partnership with TSR Insight. For those that were unable to attend this event, we spoke to Julie Vincent, Insight Director (leading TSR Insight and for The Student Room), and asked her to share some top tips on undertaking market research in our sector.
Thanks for talking to us Julie.
Why do you think that now more than ever universities should be looking to undertake a more evidence-based, insights approach to marketing and recruitment?
It often feels like the marketisation of higher education is seen as being 'done' and that the higher education market behaves like any other market. Choice and competition does create a marketplace, but not all marketplaces behave the same way.
When I did my CIM qualifications over twenty years ago, the first thing that hit me when I was introduced to strategic marketing theory was that we weren't selling a product or a service.
Our market is also so directly influenced by government policy that the external environment is subject to regular and unpredictable change. Our young undergraduate audience refreshes in a relatively short cycle. Also, their lived experience is in a period of significant change, in terms of their education, the pathways open to them, and much bigger macro level concerns such as Brexit and climate change.
Whether an institution is selective or recruiting, the approach must be to be aware of market trends, but also importantly get behind them as data only tells part of the story.
The key thing for me is that market research helps us to understand the perspective of the student and gives them a strong voice in our shaping of both strategy and tactics, in terms of product, experience and communications. Market research helps us to understand what they need, what they want and what they expect.
Where would a university marketer start if they were embarking on a market research project for the first time?
The first step is always looking at what you already have, 'where are we now' in terms of research and insight, with a good old-fashioned literature review.
We often do this for our clients, there are always secondary sources such as data and primary research reports available, but they often have not been looked at together to identify what is already known and what the true gaps in insight are.
When those gaps are definitely a case of 'ask the audience' - whether that's prospective students, business to business customers, or buyers of brands – that's when you need primary market research.
What are your key bits of advice when drafting a good market research brief? Are there any other 'do's' and 'don'ts'? Where do people go to find a reputable external market research agency?
When looking for a market research agency, if have a market research and insight team at your institution, go and ask them first as they will have lots of useful knowledge about both agencies and of course how to craft a great brief.
I would also strongly recommend the MRS Buyers Guide. This was the industry bible put on my desk when I first started working in market research over twenty years ago. It still exists in print, but it's much easier to use online now! It is easy to search by lots of useful criteria, helping you narrow down the agencies you would like to pitch for your project.
A good brief is really important, but don't worry about getting it 100% right first time. A strong start is good enough, and the brief is often iterative once you start talking to agencies and expanding your thinking. A good list of your questions gives us a great feel for what you want to get out of your project.
Since the event we've had market research briefs from those who attended the workshop who have used our template, which is great to see and really rewarding!
In terms of writing a brief, our 7 simple steps at the workshop were to include the following:
Background and objectives – who are you and why are you doing it?
Internal audience – what does success look like for them?
Target audience – who do you want to ask?
Scope – what do you want to ask?
Methodology – how do you want to ask them? Do you need percentages, depth of feeling, or both?
Budget – to tell or not to tell?
Timetable – what are your key deadlines internally?
For our PDF with more detail on each of these areas and answers to some of those questions, please get in touch with Julie Vincent. 
To learn more about TSR Insight, please visit their website.
We will be looking to run this event again in 2020 so please follow our social media channels to keep up to date on this and other training opportunities.