Food, Drink and Agriculture (FDA)
The Food, Drink and Agriculture (FDA) group is the Sector Interest Group for CIM members who work across the UK agricultural, food and drink demand chain.
Founded over 40 years ago, we hold a series of events across the UK each year. We are committed to finding the best quality speakers to address our members on the big issues of today, and the trends that will impact on what we do tomorrow too. Not only in the UK, but also internationally.
Our events provide excellent networking and learning opportunities. We attract a broad range of practitioners, from market researchers, consultants, academics, industry and supply chain professionals, levy boards, Embassy and High Commission staff and brand owners, to senior figures from the farming sector. We pride ourselves on the level of seniority that many attendees represent - but we also welcome, and want, students and next generation marketers to come along and join us too.
Upcoming events
There are no events available at the moment.
Please check back later.
News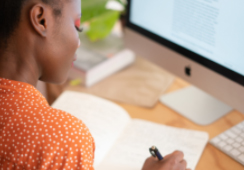 06/06/22
Judith Mason - Volunteer Partnerships Manager
All news >>