The ethics of personal storytelling - some practical tips.
Author: Jude Hackett, Head of Strategy and Planning linkedin.com/in/jude-hackett-fcim-70068323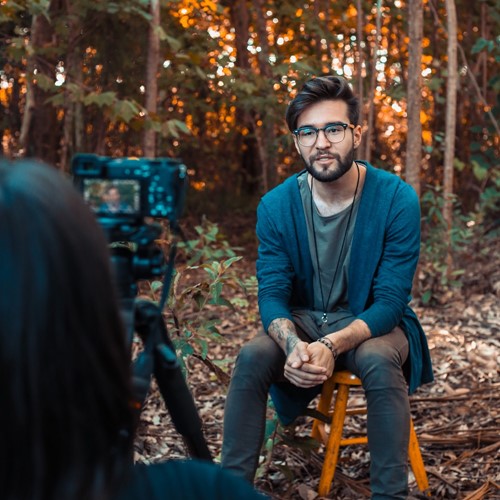 As marketers we all know the power of storytelling, right? And we know that for a story to fly in the media, especially local media, to really spread its wings and sore off into the sky,  a story needs a human being at its core.
Of course, there's a reason why the media responds to people the way it does; there's just nothing like a personal story for emotional resonance, to capture the hearts and minds of all stakeholders but especially, and most importantly, our end users and consumers. 
Organisations can be powerful, strategies deemed successful, policies evaluated as game-changing and leaders viewed as impressive, but what does it all mean unless they make a difference to… real people?
At Hitch, our job is marketing with a social conscience which means delivering attitude and behaviour change programmes to create a better world. Much of our work is in health and wellbeing and recently that has included smoking cessation, suicide prevention, alcohol harm and sexual health campaigns, to name a few.
People have bravely shared with us their stories of living with HIV, surviving suicidal thoughts, turning to alcohol following the death of a child, and receiving a cancer diagnosis after a lifetime of smoking. It makes the hairs on my arms stand on end when I think how individuals have put themselves forward in this way in order to help others. For many, it's a cathartic experience, but none the less humbling for that.
We have used personal storytelling across all of these projects and more, an approach which has successfully met the approval of Directors of Public Health and other commissioners, achieved great media coverage, galvanised the energy of stakeholders as messengers and…simply worked at achieving/smashing our campaigns' KPIs.
But proceed with caution, my marketing friends, because despite competing pressures and deadlines to make your campaign succeed, at the end of every personal story is of course…a person. And this is where our marketing nerves start to jangle a little, yes? And so here I share with you my learning: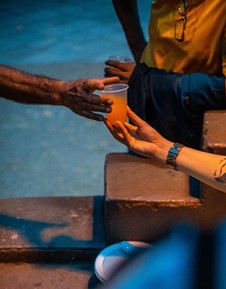 If you work client-side in a charity or a hospital, you might find it easy to recruit case studies. If so, that's great.


For the rest of us, the hardest bit by far is recruiting people who have a story to tell that fits with campaign messaging. Ideally, stakeholders can help, but often this happens slowly.


One way we have found that works is to collect data as part of quantitative and qualitative research processes – that way you know if and how they fit before you approach individuals. Check your responsibilities as a researcher carefully. 


MAKE SURE YOU GET PERMISSION/ HAVE YOUR GDPR SORTED UP FRONT


An incentive (a 'chance to win') is usually a good incentive for people to leave their personal details.


Be 100% UP FRONT about what might be expected of the case study as part of a campaign. If you're working in partnership, with multiple agencies for example, make sure you agree whose job this is. Will their photo end up on 48 sheet? LET YOUR CASE STUDY KNOW right from the get-go, not, for example, when you've already starting filming.


You'll need release forms , but really they are just a formality. From an ethical point of view, your case study needs to be on a journey with you and kept informed at every step so it's a great idea to build a relationship with them.


This includes your case study signing off any quotes attributed to them and any creative approach, for example the exact photo you'll be using and what it will look like in the campaign.


If you're using real case studies they should feature in your campaign risk assessment, especially if they are vulnerable in any way. Think about your measures against the risk, for example a proper process where you interview your case study and assess whether it's appropriate to continue, whether they feel they want to or not.


Be aware of un-intended consequences when promoting case studies related to particularly sensitive subjects, such as suicide. Seek external advice. There are charities and organisations who may be able to provide support with messaging, such as the Samaritans.


Any problems with case studies in relation to their vulnerability, have a proper process by which you can report them and refer them for support you cannot give. Agree this before the work starts.


Accept that your case study has the freedom to pull out at any time. This can be expensive and take time you don't have, but you have to accept that your case study has all the chips. Agency or client-side, build this risk into your plans. Have a back-up to contact if needed.


Brief your case study but don't expect them to carry all of your campaign messages on their own, support them through media interviews with the appropriate expertise.


It's OK to financially reimburse case studies for their time, with a small fee or a voucher.


Be aware your case study could face negative criticism online or trolling. Ask yourself if you think they'll be able to cope with this and consider how you'll moderate comments. Provide advice of how to handle or report any negative comments to your case study. This is important for all case studies, but particularly those under 18 who may be more aware and easily upset by online criticism.


Trust your instincts. If you feel a case study is too vulnerable to be involved or their situation changes and makes them unsuitable…you're probably right. Some things are more important than meeting the deadline.