Success leaves clues
Author: Dr Lynsey Hollywood, Ulster University Business School
Dr Lynsey Hollywood teaches food marketing and product development on the BSc Consumer Management and Food Innovation at Ulster University Business School. A self-acclaimed foodie and lover of all things local she, and her journo partner Robert Ainley, write a blog to promote local food and drink in Northern Ireland. Dr Hollywood reports on the recent event on the food and drinks industry 'winners and losers' of 2016.
With the UK food industry being among one of the most competitive in the world the pressure for producers to develop successful food and drink products is mounting. Taking time to reflect on what products worked well, and didn't work so well is essential to ensure you are a step ahead of the competition and that you don't make the same mistakes!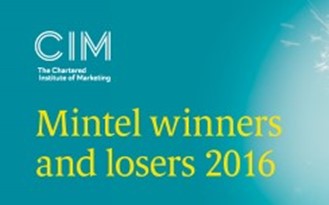 On 14 March 2017 Mintel market research intelligence, in partnership with CIM Ireland and Ulster University ran a workshop on the food and drinks industry 'winners and losers' of 2016. Held at the Crumlin Road Gaol the there was a successful turnout of local food and drinks companies, academics and food associations/trade bodies  alike coming to hear what insights Edward Bergen from Mintel had to offer.
Some of the winners of 2016 included Nescafe Azera who has witnessed success in a declining instant coffee market. The introduction of their micro ground coffee has captured those coffee drinkers who are interested in an instant coffee from an artisan type brand. Other key trends discussed were the continued use of meal kits, the use of key terms like "raw" and "clean" where brands boasted about the naturalness and the functional benefits of their products; the focus on free-from foods, for example, Rebel Kitchens 'dairy-free' range and the continued demand for 'high protein' products. Among some of the losers of 2016 were brands like Pepsi due to being known for their high sugar content. With the recent government focus on sugar reduction and reformulation of products high sugar brands have a challenging time ahead in 2017. Such brands are attempting to use retro designs and messages around heritage to build consumer trust and sustain their interest in the product.
During the morning we had the pleasure of hearing a local success story from Kristin Jameson, marketing manager for Heavenly Tasty Organics based in Augher. It was inspiring to hear how this local company has built a brand presence in the international baby snack market through their use of consumer research, social media and other related activities. Heavenly Tasty Organics are now present in 17 countries and have made clever use of their hashtag #madewithlove across social media platforms to promote their products. Product reviews by journalists in parent and toddler magazines and by food and lifestyle bloggers also played a key role in helping the company to build presence and strengthen their reputation within international markets. The key lesson from the morning was that success don't have to mean having a large marketing budget at hand but rather by having a good understanding of the needs of your target market and a knowing strong network of key influencers willing to help raise awareness of your brand can be just as beneficial for ensuring product success in 2017.