Can you really afford not to be engaging?
Can you really afford not to be engaging?
There is a huge amount of content out there – Exabytes of the stuff (that's 1018 bytes or 109GB!) – and not enough time to read, view or listen to it. Not surprisingly we're getting increasingly picky about what we spend our time on.
At the recent CIMCIG event, Engage with your Customers, Anna Hern, Ridgemount PR, pointed out that 'from the beginning of recorded history to 2003 mankind created 5 Exabytes of information!'. Quite a fact on its own but when you consider that by 2011 we were creating the same amount in 2 days, and in 10 minutes by 2014, it puts things into perspective. Something needs to give and what's giving is our patience with (dare I say it..?) unengaging content that adds nothing to our day.
The upshot of that is that, in an overcrowded market, businesses must engage customers and prospects in meaningful dialogue if they want their attention, patronage and money. If the objective is to gain support for an idea, building development, or infrastructure project, the same is true. Engagement is the key that leads the decision-makers to trial and adoption.
At the same event Chris Ashworth, Competitive Advantage, told us that, according to the latest research from the Construction Media Index (CMI), 80% of construction professionals make a buying decision after 8-10 interactions. That's 8-10 good reasons to engage and social media, as part of an integrated campaign, has made it easier to do and, just as importantly, to track.
In the digital age, we're spoilt for choice as consumers of content and as publishers. As Chris reminded us, the first iPhone launched in 2007 and now, less than 10 years later, we have access to a mind-boggling array of devices that deliver information directly to us, wherever we are and whatever we're doing. Everyone has the capacity to become an advertiser, an editor and/or a publisher, at the push of a button. Not everyone has the capacity to be good at it and those that do will have to work harder to stand out.
According to the research, 72% of professional marketers, regardless of age, surveyed for CMI, said they were more likely to read their news online rather than in print. Generally, they tended to browse printed publications but preferred online magazines for reference and in-depth searching, and websites were mainly used as information hubs. Access to social media was governed by who had the legitimate time during the working day rather than by age demographics. Bizarrely, it suggested that it was the C-list or senior professionals that were most likely to have the time. Unsurprisingly LinkedIn remains the most popular social media for construction professionals. If you want to engage them you will need to keep up with where they are.
The media landscape may shift about but the tips for engagement still apply…
Know your customers and go where they hang out. Give them relevant communications in easily accessible formats that suit them. If, for example, they are to be found in academic groups on LinkedIn then start or join discussions there that can lead to calls to action elsewhere. If they spend most of their time out on site give them short bursts of mobile-friendly information that lead back to meatier content which can be accessed later. Wherever they hang out, don't make them work too hard – especially in the early stages of engagement – as they may give up and go elsewhere.
Be as creative as you dare. Just because we're in a B2B space doesn't mean we have to be dull. Professional may mean that we have to be at least mindful of the audience, and their tolerance levels, but it doesn't have to mean boring. If you know your customers, you'll know what they'll appreciate so why not try something different and really stand out.
Give them reasons to keep coming back. Give them useful content that helps them function, involve them in the process and encourage them to share it with colleagues. Ask their opinions, give them priority access to the results, and satisfy the 'What's in it for me?'. Use their feedback to get to know them better, improve products and inform future engagement activity.
Appeal to their sense of belonging. Invite them into a 'club' of like-minded souls where they can share experiences, learn from their peers, and network.
When customers and prospects engage with us they are more inclined to buy from us and trust our advice on the things that matter to them. Not only that, get it right and they'll be more likely to act as brand advocates, spreading the word to friends, family and colleagues, across every communication channel. Conversely, get it wrong and those same channels will be used to let you know in no uncertain terms. The use of ad blockers is increasing, email content can be automatically 'archived' without so much as an intervening eyeball, and ubiquitous social media means that a disenfranchised audience can let the world know their views in seconds. Social media platforms will penalise dull and lazy publishers, and clever algorithms will punish repetition whilst rewarding engaging exchange. As good marketing should always have customer engagement at its core this can only be a good thing for marketers and customers alike.
…And that's another Exabyte of information on the clock…
If you want to find out more about the CIMCIG event visit the website (www.cimcig.org).
About the author: Deborah Rowe, Consultant, Sheba Marketing
Deborah Rowe, principal consultant of Sheba Marketing (www.shebamarketing.co.uk), is a Chartered Marketer and member of the organising committee for the Chartered Institute of Marketing Construction Industry Group (CIMCIG – www.cimcig.org).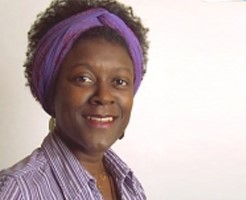 Can you really afford not to be engaging?