Experience is not an alternative to training
Experience is not an alternative to training
If you are a recently graduated marketing specialist entering the construction industry – and particularly if you are female and under forty – you are a rare being and you will need help to get the sector-specific understanding you will need.
Or at least, that was my experience.  Graduating in 2008 wasn't the best timing in the world, and, in common with many other new graduates, I didn't know what industry I wanted to work in.  My course was largely focussed on B2C marketing so when I found myself in the construction sector there was a whole industry that I just didn't know.  How could it take so long for an enquiry to turn into a sale, for example?
Eager to form a peer-group to be able to learn more, what I found was an industry decimated by the recession, with marketing departments very badly hit.  The hangover from that 2008 clear-out is still affecting the industry today:  I see many beleaguered marketing professionals battling with lack of resource and little money directed towards training or succession planning.
My personal response to this dismal picture was to work with the Chartered Institute of Marketing Construction Industry Group to help develop a training programme that considers the very specific knowledge and skills required by our sector. Absolutely fundamental to this programme is the appointment of a mentor: I cannot overstate how much some guidance from an experienced marketer in my industry would have helped me in the early part of my career.
Let's be honest – very few undergraduates have their sights set on joining the construction industry when they study.  Most of us are pragmatic and will take the best opportunity around. I for one have discovered a dynamic industry that is hugely important, affecting people's lives far more than the majority of the FMCG sectors on which my marketing course focused so much attention.
But for new entrants, it can be a daunting sector.  Riddled with arcane working practices and a seemingly impenetrable supply chain it is easy to waste huge amounts of time just figuring it all out.  Expert guidance addresses so many of these issues.
Our hybrid course addresses both fundamental marketing disciplines and matches those with industry-specific applications.   It has been designed and written by marketers with first-hand experience of the sector and every student will be paired with a mentor whose experience will be invaluable.
It's a great opportunity to participate in really focused training. Places are still available on the spring intake, so be sure to find out more as soon as you can bit.ly/2FKMJEL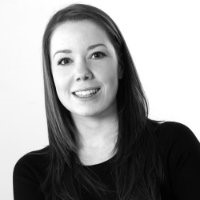 About the author: Charmaine Petty is Marketing Manager at Catnic and a committee member of CIMCIG.
Experience is not an alternative to training