How much do you need to know about a sector to succeed in a marketing role?
How much do you need to know about a sector to succeed in a marketing role?
Marketing Analysis and Planning has a number of established acronyms; PEST and SWOT probably being the best known. PEST standing for Political, Economic, Social and Technical. SWOT, where you look at strengths, weaknesses, opportunities and threats. These are all about understanding the environment the customer operates in.
Market research can contribute to understanding these issues, but the marketer needs to be familiar with the area they operate in to effectively interpret the meaning of the Political (Building Regulations and Planning), Economic (Traditional or Design & Build contracts), Social (Skills Shortage, Health & Wellbeing) or Technical (Design for Manufacture and Assembly, BIM). It is also most important to understand the influences and issues of the construction industry to recognise Strengths, Weaknesses, Opportunities and Threats.
The Decision Making Unit for construction is one of the most complex in the B2B environment. The first challenge in understanding the construction project team is to understand that there are very few decision makers but a large number of influencers; Client, Tenant, Sustainability Consultant, Acoustician, Fire Engineer, Quantity Surveyor, Architect, Building Services Engineer, Structural Engineer, Interior Designer, Main Contractor, Specialist Contractor, Distributor, Manufacturer – to name a few. Not only do these organisations each have influence, but there will be individuals within each organisation that sometimes take requirements in different directions. Within the Main Contractor for example there is the Estimator, Buyer, Contract Manager, Site Manager and Design Manager. And then we come to the influence of Digital Technology such as BIM. A marketer which understands these can use them to effectively influence decisions, but ignore them at your peril.
Engaging with the Customer is growing in complexity with the influence of social media but also marketing automation. I am a big advocate of the Persona to help organisations and the marketers in them understand the factors that influence the decision maker. Individual personas need to be developed not just for the different job roles but also for advocates and detractors of your business. It is only in this way that companies can develop truly effective content that engages with their key targets. This content needs to be tailored and take into account the different specialist industry communications channels. 
As you can probably tell, I believe that an understanding of the sector you operate in is vital for marketers to be effective in both marketing and lead generation. The challenge when recruiting marketers in construction, assuming someone with both marketing and construction skills is not available, is whether to go for the trained marketer and try to give them construction skills, or to give relevant marketing skills to someone already working in the sector. It is for this reason that CIM, with the support of CIMCIG, has developed the Marketing Programme for the Construction Industry.
Chris is founder of Competitive Advantage Consultancy which specialises in market research and training for the construction industry. He is an expert in specification strategy, a member of theBIM4M2 working groups and serves on theorganising committee for CIMCIG, the Chartered Institute of Marketing's Construction Industry Group.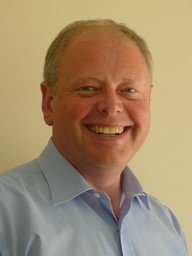 How much do you need to know about a sector to succeed in a marketing role?