The challenge of Marketing Offsite
The challenge of Marketing Offsite
Despite all the positive noise around the concept of offsite construction, the sector is still dogged by the reputational legacy of poor quality prefabs from past decades. Promoting the positive story of modern methods is a marketing challenge with huge potential.
The UK needs to double the rate of house building if we have any hope to fix the broken housing market. In recent years, offsite construction has gained huge popularity in the house building sector. Many people uses the terminology "modern methods of construction", while others describe this as "precision manufacturing". What's in a name? This methodology delivers homes faster, ensures good quality and consistent output, improves safety and productivity of workforce – all of these factors help win the argument against traditional build.     
No surprise that KPMG concluded that: "it (offsite) brings transformative improvements in asset life cycle". Government is stimulating demand by allocating funds for offsite and a huge thanks to Mark Farmer, whose report Modernise or Die has clearly shaken the status-quo of the construction sector. Even the big developers are now seriously thinking about offsite. 
Due to nature of my job, I meet various stakeholders in the housing sector. Great to see everybody is talking about the MMC, and a few have adopted it in to their future build programmes. The sector is moving in the right direction, although slowly. This is not a surprise, given that public sector landlords are notoriously known to be very risk-averse. Any changes to usual building practices will take time to settle in. However, the developers in the build-to-rent sector are clearly more enthusiastic adopters of offsite.
An evolving sector always faces caution – but offsite faces a bigger challenge due to its own past. Popular tabloids still link factory produced modern homes with "prefabs", which is synonymous with poor quality and substandard accommodation. Nicky Gavron's report pointed out that the last time we came anywhere near to reaching high housing targets was in the late sixties and seventies, when "prefabs" contributed significantly to supply. Over 425,000 homes were built in 1968, and much of this was substantially manufactured offsite. However, many homes were used beyond their usual life expectancy period – resulting in a bad reputation for "prefabs".
The present day factory manufactured homes are light years away from the old era – but negative perceptions still haunt the key stakeholders. Latest research (2018) from Ecobuild points out that a fifth of the population think prefabricated housing is poor quality, with one in six claiming it is old fashioned. Nearly a fifth of those interviewed didn't think a modular home would last as long as a traditionally built house.
Despite the widespread support for an increase in modular construction, poor perception is a key barrier for uptake – sounds like a typical marketing challenge! The reputational legacy of offsite highlights a big question – how can we improve the image of the industry?
Several pundits of the offsite sector have asked leading UK manufacturers to step-change their game. Many have asked established manufacturers to invest in latest technologies (such as robotics and Artificial Intelligence), encourage innovation and bring product improvements. However, this needs to be supported by marketing initiatives through an integrated approach.    
A good case study is the Japanese car manufacturer Nissan – a reputed "monozukuri" (Japanese for the science of making things). They were awful at "kotozukuri" (the art of story-telling), and they suffered from poor brand image. But things have changed for them by bringing the brand to life through stories, creating a position of thought-leadership, and understanding vehicle technology trends. Their brand message of "innovation and excitement" is consistent with the introduction of top-selling models in both hybrid and electric car segments. As a result, the brand has also been able to capture a significant part of the profit-making luxury car segment, supported by creative advertising and underpinned by high reliability of product portfolio and top reviews by critics.
Today's smarter generation demands "smarter" solutions. Therefore, an integrated marketing approach between product and brand management will not only address the perception issue, but will also appeal to smarter generations to consider a career in modern construction industry, which is presently grappling with skills-shortage issues.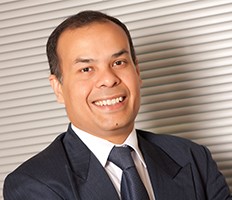 Debansu Das
Residential Sector Lead
Caledonian Modular Limited
Committee member of Chartered Institute of Marketing Construction Industry Group (CIMCIG), Board member of Chartered Institute of Housing(CIH) – London, and Chair of Housing Diversity Network (HDN)
1. KPMG
https://assets.kpmg.com/content/dam/kpmg/pdf/2016/04/SmartConstructionReport.pdf 
2. Nicky Gavron
https://www.london.gov.uk/sites/default/files/london_assembly_osm_report_0817.pdf   (page 6)
3. Ecobuild research
https://www.ecobuild.co.uk/press-releases/why-british-people-struggle-to-understand-a-key-solution-to-the-housing-crisis
The challenge of Marketing Offsite