Top 5 construction industry apps
Top 5 construction industry apps
 Mobile phone apps are growing up, with more business-focussed products launched each year. The construction sector is right up there with apps ranging from the generally useful to the amazingly specific, turning the average mobile into an all-purpose reference manual.
Are we ever without our mobile phone? Or phones? I know I have two. Email, calls, calendar invites and social media, they keep our day on track. The latest data from Yahoo's Flurry analytics shows that 90 percent of our mobile time is actually spent in apps – with Facebook, messaging and games naturally occupying our time the most.
The latest 'top chart' list in the app store suggests there is a place for more work-orientated apps too, with the Construction Industry Training Board (CITB) Health, Safety & Environment (HS&E) test app featuring at number 15 (March 2017).
The appeal of mobile-based information for an industry based so much on site is perhaps unsurprising. Four out of every five construction managers now use mobile devices to manage their projects and the same proportion of construction workers agree that apps are a useful tool for the job site.
I take a look at a selection of five apps every construction professional needs in their toolbox.
1. Site safety
Safety is always our number one priority. Mobile apps are helping us develop safe plans and record observations and incidents more efficiently than ever before. And there is no shortage of ones to choose from.
Safesite is just one example - developed by construction professionals, for construction professionals, it enables site operatives to upload checklists, conduct safety inspections, log safety observations on the spot and notify responsible parties for a solution straight away. The CITB HS&E test app can also help Operatives and Specialists train for their health and safety qualifications including CPCS and CSCS registration cards – making sure our workforce is empowered to act safely.
2. Visualising the future
BIM is now being widely adopted across the construction industry as an effective means of communicating and transferring detailed information accurately along a project timeline. It's a demonstration of how technology is evolving to help us work better together and smarter.
Apps like SmartReality are enabling your phone take 2D drawings and project them as 3D models – bringing projects to life before construction has even started. CIMCIG's recent immersive marketing event demonstrated some of the engaging imaginative ways that augmented reality can contribute to B2B marketing campaigns.
3. Staying ahead of the game
We use our phones to keep on top of every day news – so why wouldn't we use it to monitor construction industry trends?
Helping construction professionals do just that, AECOM's Without Limits appis the first of its kind within our industry. With articles written by industry experts, it highlights trends and provides insight across all sectors of the construction industry. Winner of the Content Marketing award at the Construction Marketing Awards in 2016, it makes for a good read.  
4. Quick fix calculators
There is an array of quick fix calculators that can help you when you need it most on site – from simply assessing if something is level with Bubble Level and measuring the pitch of a roof without a ladder with Pitch Gauge, to high-tech Construction Master calculator that can tackle any construction computations. If you can measure or calculate it, there will be an app that can also do the same.
5. Inspiring the next generation
Educating and inspiring the next generation of construction industry professionals is something we're all passionate about – especially with the imminent skills shortage affecting all parts of the construction industry. What better way than running their own virtual construction industry site?
Construction Simulator is just one example – from roads, rail and buildings, you name it, you can have a go at it, giving young people a fun taster of the industry. A new version for iOS and Android will be launched on 23 March 2017.
The pace of development is startling: as more organisations recognise the potential revenue-generation and promotional value of a well-targeted app the number available is bound to increase dramatically, with the best becoming indispensable tools for construction industry professionals.
Emily Dearman is a Committee Member of The Chartered Institute of Marketing Construction Industry Group  (CIMCIG) – a volunteer organisation working to raise the profile and share best practice of excellence within the construction industry.  Her day job is  Marketing & Strategy Manager, Water, EMIA
AECOM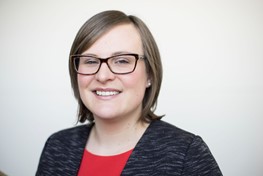 Qualification or expertise, does it have to be a choice?
The newly launched CIM Foundation course for the Construction industry marks a real step forward in the drive to make an academic qualification that is of immediate relevance to practitioners – and about time too.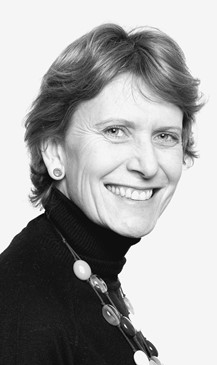 How architects want you to communicate with them
If its September 2017, that means its two years since the Construction Media Index(the industry's largest independent communications research programme) was last published, and we have another round of insights available into how decision makers, including architects, are using communication channels.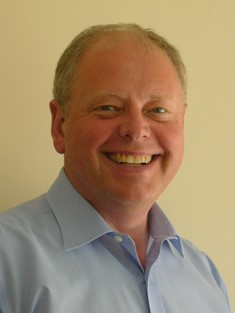 Top 5 construction industry apps