Using the influence of social media
Using the influence of social media
By Anna Hern, Director of Ridgemount PR
I was a sceptic too. But two years of running successful promotions across social media platforms has convinced me that they offer some of the best targeting around. Even for B2B clients. Need evidence? Read on.
We sponsor the Construction Media Index, a bi-annual research project that asks construction industry professionals what information sources they use to help in them in their day-to-day work.
When the research was last published in 2015 we found that roughly half of our audience agreed that they used social media channels for work. But that "for work" point is interesting.
Relatively few (less than 30%) agreed that they used Facebook for work, yet broader industry insights suggest that the overwhelming majority of us have Facebook accounts – does it matter if our audience regard this as a work channel? Or can we, with effectively targeted and engaging content, interrupt their social life with relevant information that they will use?
We ran our first Facebook campaigns to target contractors. SME building contractors are notoriously difficult to contact – they don't read many trade publications, they are constantly on the move and our clients sell through merchants so don't have direct relationship with the users making brand choices.
However, OFCOM figures tell us that over 90% of people with access to the internet have a Facebook account – so we figured it was worth trying the channel for this audience.
We started with our client H+H – manufacturers of aircrete blocks. We spent a while focusing on the Facebook page, which now has over 3,000 likes: an immediate distribution channel for new information.
The revelation came when we promoted a video through Facebook. This was a "how to" video on thin-joint construction. It really is only of interest to builders – you won't get too many casual users viewing the video to the end.
We embedded it in the Facebook page. We promoted it with some targeted placement at a very low cost (I am talking seriously low cost) – and the results were astonishing. Within a month the video had been viewed by 67,000 people. That's a serious audience.
So when our client Knauf UK wanted to target contractors we suggested Facebook. They weren't sure, but, fantastically, allowed us to experiment. Over the summer of 2016 we ran a series of animated videos linking a sports-related promotion to specific brand messages. Again, the results were astonishing, with an audience reach of over 300,000. Over 145,000 people watched the videos, with a 20% completion rate, giving a really low cost per view.
This is simply down to the effective targeting provided by Facebook. No-one else knows quite that much about you – so provided the content is good enough, it is perfectly possible to interrupt a social conversation and engage your audience with work-related content.
We thought the Knauf campaign was amazingly effective, but we didn't know how it would measure up to other campaigns being run in the sector. The fact that it won the Best Social Media campaign in the Construction Marketing Awards suggests that is was a particularly successful campaign.
So Facebook works for contractors – how about architects? We haven't run a campaign aimed exclusively at architects on Facebook yet, but we have promoted an event to London-based architect across LinkedIn, Facebook and Twitter. This gave us the opportunity directly to compare the three channels. Guess which one worked best – by a substantial margin? Facebook.
Going social seems to work. And, which for a PR professional is sheer heaven, we can prove it.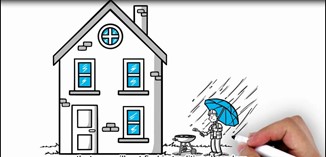 Anna Hern is a committee member of CIMCIG and Managing Director of Ridgemount PR.
Using the influence of social media