Web accessibility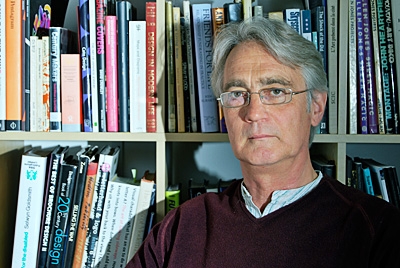 Website accessibility – just how user-friendly is your website?
The founder of the worldwide web Tim Berners-Lee said "The power of the Web is in its universality. Access by everyone regardless of disability is an essential aspect." CIMCIG's Rick Osman talks about how web accessibility is your next consideration after web usability and why designing your web pages to be easily used by all users is good for your business…
Web accessibility is about your site being accessible to everyone regardless of technology or personal physical attributes. It means that people with disabilities can perceive, understand, navigate and interact with your website.
Benefits for everyone, including you
You benefit because web accessibility also benefits people without disabilities. For example, a key principle of Web accessibility is having Websites that meet a variety of user needs, preferences and situations. This benefits everyone at some time, such as those with a temporary disability, a slow internet connection and people with changing abilities owing to illness. This means there is a strong business case for accessibility, accessible websites have better search results, reduced maintenance costs and increased audience reach; with an accessible website usability comes as a natural corollary.
Accessibility depends on how an individual's levels of ability affect how they perceive individual web pages overall, how they discern the content and how they navigate between pages. Things that limit accessibility and how they can be mitigated against include:
Difficulty using a keyboard or mouse
This can be eased by providing clear instructions, error messages, and notifications to help users complete forms and implementing auto-complete for forms, plus allowing tabbing to navigate.
When an error occurs help users find where the problem is and provide easy to understand non-technical explanations and suggest corrections. Surrounding clickable links with oversize clickable areas will help users who cannot control a mouse well.
Not seeing well
This can be eased by judicious use of colour and contrast between colours and the choice and size of fonts; ensuring are underlined as well as coloured, means that colour blind users will be better able to see them.
Being blind
This will be helped by observing good practice and employing well-constructed and as complete as practicable metatags such as title tags for links, alt tags for images and audio descriptions for videos; meaningful HTML with text provided for images helps blind users using text-to-speech and text-to-Braille hardware.
Being hard of hearing
This can be eased by representing audio content graphically by using subtitles or using sign language within video content;
Finding difficulty with words; this can be eased by careful consideration of the complexity of vocabulary, sentence and paragraph length and font choice and size. Making spell checkers and text vocalisation available can also help.
The worldwide web is a web of words so the quality of the writing of your content will affect how accessible and usable your website is. Every web page should be given a short title that describes the content and distinguishes it from your other pages. The page title will often be often the same as the main heading of the page. Put unique and more relevant information at the top of the page,.
Write link text so that it describes the content of the link target. Avoid using ambiguous link text, such as 'click here' or 'read more'. Indicate relevant information about the link target, such as document type and size, for example, 'Site plan (PDF, 250kB)'
Use simple language and formatting where appropriate:
Write in short, clear sentences and paragraphs.
Avoid using unnecessarily complex words and phrases.
Expand acronyms on first use eg Web Content Accessibility Guidelines (WCAG), Wives and Girlfriends (WAGS), World Geodetic System (WGS); William Gilbert Grace (WG).
Consider providing glossaries for terms users might not know.
Use list formatting as appropriate.
Images, illustrations, symbols, video and audio can all help clarify meaning.
You can search for websites that will machine report on the accessibility of your website. These include https://www.webaccessibility.com/#Test and http://wave.webaim.org/ . It's quite interesting to put each of these and similar URLs into the other websites to test them against each other.
Rick Osman
As well as being a CIMCIG committee member and a judge at the Construction Marketing Awards, Rick Osman was for many years a publisher of books and magazines. Today he is a director of Highwire which provides online solutions for the construction industry, see www.hotel-standards.com. You can find out much more about construction marketing at www.cimcig.org.