Advice for food and drink organisations looking to trade overseas
Advice for food and drink organisations looking to trade overseas
Author: John Giles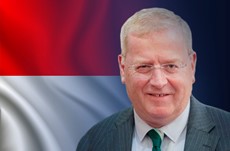 There is much talk about the exciting opportunities for British products and services in a post-Brexit world, outside of the EU and often in Asia. This applies, not least, to the agricultural and food sector, as we embrace life after the Common Agricultural policy and develop our own UK specific way of managing the agri-food sector.
Whilst the opportunity in Asia is clear, picking the 'right' market(s) at the right time across such a diverse region can still be a major headache. What might constitute a sensible checklist of factors to take in to account in doing this? Based on the insight we have developed from looking at emerging markets in Asia, a good place to start is as follows:

• a large, growing population that is increasingly wealthy
• a strong economy per se
• a history of the need to import – across the agri food sector
• a rapidly developing retail and foodservice market

After considering these factors, one country that British organisations should seriously consider is Indonesia.

For John Giles, CIM FDA President's full article on Exporting to Indonesia, please click on the link to the Export Ready hub.