Exporting to Indonesia:
Advice for food and drink organisations looking to trade overseas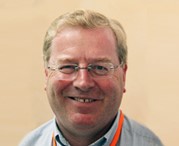 There is much talk about the exciting opportunities for British products and services in a post-Brexit world, outside of the EU and often in Asia. This applies, not least, to the agricultural and food sector, as we embrace life after the Common Agricultural policy and develop our own UK specific way of managing the agri food sector.
Whilst the opportunity in Asia is clear, picking the 'right' market(s) at the right time across such a diverse region can still be a major headache. What might constitute a sensible checklist of factors to take in to account in doing this? Based on the insight we have developed from looking at emerging markets in Asia, a good place to start is as follows:
a large, growing population that is increasingly wealthy
a strong economy per se
a history of the need to import – across the agri food sector
a rapidly developing retail and foodservice market
After considering these factors, one country that British organisations should seriously consider is Indonesia.
Why Indonesia?
The country has seen an economic growth rate over the last 10 years only behind Turkey, India and China in the G20's major economies. It is already the fourth largest economy in Asia, behind China, Japan and South Korea. By 2050, it is predicted that it will have the fourth largest economy in the world making it a key consideration for future business development.
With a population of over 260 million, of which some 50% is aged between 5 - 34, a fast-growing middle class estimated to be in the region of 40 million already, per capita income of over US$11,000 (when adjusted by purchasing power parity), robust economic growth of some 5% per annum, the attraction of Indonesia is clear.
The retail sector is currently still dominated by traditional outlets, but modern supermarkets are becoming more influential, with the likes of Carrefour, Giant, Lotte Mart, Spar, Aeon, Circle K, Lawsons, Family Mart and GS Supermarket (a Korean chain) all now present. Hypermarkets, supermarkets, convenience shops and minimarkets are all present especially in the capital, Jakarta.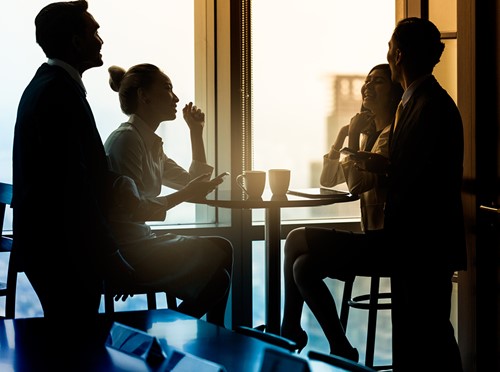 A need to import
Local agricultural and food production is often run on a small-scale basis and sometimes struggles to compete with imported products on both price and quality. This is allied to an often poorly developed physical infrastructure in terms of cool chain stores, handling/packaging and distribution.
Similarly, distribution is a major challenge. Indonesia is made up of thousands of islands, although over 55% of the population live on Java alone. This sees the import market well supplied by the likes of the US, Australia, New Zealand, China, Thailand and other EU countries such as Denmark, Holland and France.
Tariffs and non-tariff barriers
This is despite the Indonesian government's support and incentives for food producers, and at times, open manipulation of non-tariff barriers. This can restrict imports at certain times of the year. There remains a plethora of other regulations related to market entry; one example is that Halal certification is a must-have requirement.
New Zealand and Australia have an inherent advantage over EU and US suppliers in that their products can enter the market duty free, whereas the EU and the US have a 5% import duty to pay. EU and US suppliers normally counter act this by quoting CIF prices at a 5% reduction.
The EU is engaged in trade talks with Indonesia and these began in 2016. So far, five rounds of negotiations have been held, the latest in the summer of 2018. One of the main sticking points to date is the issue of sustainability vis a vis palm oil, de forestation etc.
The main constraints to UK exports would be a combination of the role of Non-Tariff Barriers (NTBs), the strength of the existing competition, the often commodity/price driven nature of the market and the small footprint of the UK in the market overall. The UK is starting at the "back of the pack", in terms of the "race to supply" the Indonesian market.
Who else is there?
Indonesia is still an emerging food market, but this does not mean that there is any shortage of R&D and NPD activity taking place. This is often driven by the larger multi national food companies operating in-country. There are a plethora of international food and beverage companies operating in Indonesia and these include the likes of Cargill, Kellogg's, Coca Cola, PepsiCo, Mondelez, Diageo, Kraft Heinz, Mars, Yakult etc to name a few. Most of the major import companies use English as the main business language and they are accustomed to dealing with suppliers from all around the world.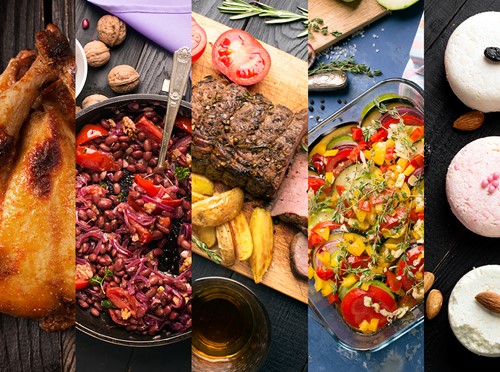 Opportunity areas
However, there may well be good opportunities for UK exporters. For example, the health and wellness market in Indonesia is estimated to be worth some €6,000 million per annum and has been growing at a CAGR rate of 9% per annum between 2014 – 18, although this is expected to fall to just 4% between 2019 – 20. Awareness of the risks associated with diabetes and obesity is driving demand for health and wellness packaged food and drinks (Promar).
Indonesian consumers generally consider food and beverages with high nutritional contents and fortified ingredients to be healthier than those with reduced sugar or additives. The health and wellness landscape in Indonesia is still highly fragmented and competitive, which has led to several new product launches in recent years, as companies look to maintain and expand their shares of the market.
Products or agri tech?
Another segment UK business might also be able to see more success is in the provision of technical skills/services and educational/training services, where we are inherently strong. This is all part of an estimated US$ 400 billion global "agri tech" market, covering the need to find for solutions to complex problems/challenges surrounding the need for more "resilience" in the supply chain; use of water; climate change; the environment; labour and the opportunities brought about by the move towards a digital economy. This strength is not least because UK supermarkets have demanded that our produce companies are well resourced in these areas in the drive to develop highly efficient supply chains. Something Indonesia is keen to embrace in the coming years.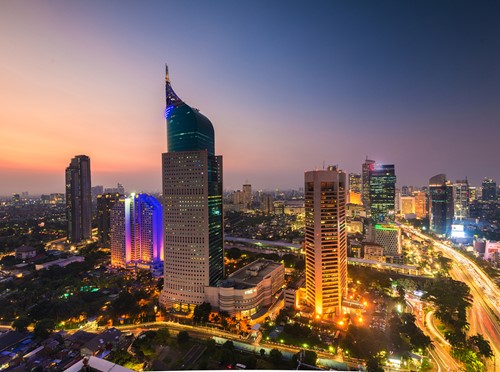 Final thoughts
There is no reason why UK companies cannot build a share of the Indonesian market, but only provided a long-term view of its development is taken. Non-tariff barriers can be difficult to overcome and complicated to understand but are not insurmountable for the serious/dedicated exporter. Indonesia has a clear requirement for food imports – something that suppliers from other EU countries have embraced - so why not the UK?
The UK food industry has an opportunity to build exports to Indonesia, but it is entirely up to British exporters to show that they are serious about this - and that they are invested for the long term.
About the author
John Giles the current of CIM's President of the Food, Drink & Agricultural Group and is a Divisional Director with Promar International, the value chain consulting arm of Genus plc. He has worked on agri food and drink marketing assignments in some 60 countries around the world, including across SE Asia.
To join CIM's Food and Drink sector interest group to access more information like this, click here.