Advice for North East SMEs looking to trade overseas

Advice for North East SMEs looking to trade overseas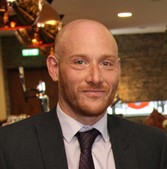 You may already be aware that 95% of the goods the UK trades with overseas markets come through its ports, leaving only 5% transported by air. However, I'm sure you'll be surprised to hear that Teesport is the largest exporting port (by tonnage) in England. As a region, the North East is remarkably modest about its achievements, which often leaves people with the all-too-often negatively skewed views of the media to form their own perceptions of the area.
As the only region in the UK that consistently exports more than it imports, and therefore makes a strong contribution to the UK having a positive balance of trade as opposed to being overly reliant on what we import from overseas, the prospect of Brexit is understandably of concern to North East businesses.
I suppose I myself was a North East import (well, from another UK region). It was by chance as opposed to a strategic decision that I arrived here 16 years ago. I soon realised some of the many benefits of the area; the space and freedom, the people, culture and community, the sheer beauty of the landscape, value for money and the buzz and excitement of a region that's reinventing itself to create a successful future of growth and prosperity.
From my time working for the Chambers of Commerce, I saw many businesses embark on their export journey in much the same way; stumbling upon a country by chance, usually through receiving a random order from overseas and this organically growing into a major market for the business, but also giving them the confidence to expand into other overseas markets.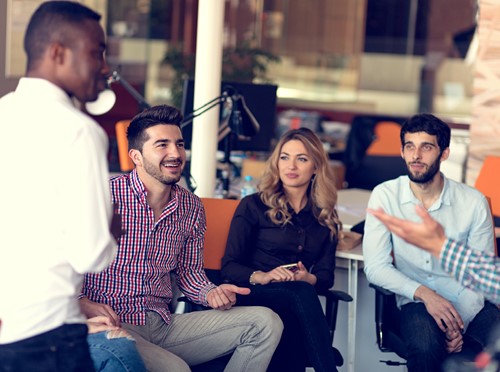 With the strength of our SME community in the region, alongside the kudos of our 'Made in Great Britain' brand, I'd like to see more of our region's businesses achieving greater growth and success as a result of consciously choosing to expand their business into overseas markets.
You may ask if now is really the best time to consider this. For many SMEs, the prospect of exporting can seem daunting enough, without the chaos and uncertainty we find ourselves in currently as a result of Brexit.
Brexit nervousness is resulting in short term stockpiling, some of which we're seeing at our own freight terminal in Middlesbrough. It's also resulting in delays on larger investment decisions, which is slowing the economy down.
Out of all of this will come opportunities and risks, winners and losers. Brexit is causing businesses to look closely at their entire supply chain. This supply chain shake up may itself provide new opportunities for all of our businesses; to secure new overseas customers, but also UK businesses turning back to sourcing from UK suppliers where previously they had been importing goods. Breaking into long term supply chains, with long term relationships can seem near impossible. The prospect of customers reviewing these supply chains themselves and being open to new suppliers, suggests that now could be the best time for our region's businesses to proactively look to expand their customer bases; overseas but also within the UK with businesses that are now looking to become more UK self sufficient.
As an independent freight terminal, located on the edge of the River Tees, at AV Dawson, we help UK and overseas customers move heavy freight in and out of the UK, through Teesside. We load and unload vessels on our quayside for a whole range of imported and exported products including aggregates, fertilisers, grain, woodchip for biomass power stations, cable for subsea and offshore wind and steel.
Just to clarify, the majority of the steel is UK steel. Yes, the UK steel industry and steel in Teesside is still very much alive. Hundreds of thousands of tonnes of steel comes into our terminal by rail from Wales to serve the North East automotive market and over half a million tonnes of steel is rolled in Teesside before being loaded onto ships at our terminal to serve European construction markets. Many of the world's major construction projects, including most of the London skyline; buildings such as the Shard and the Walkie-Talkie, were in fact made in the North of England by British Steel.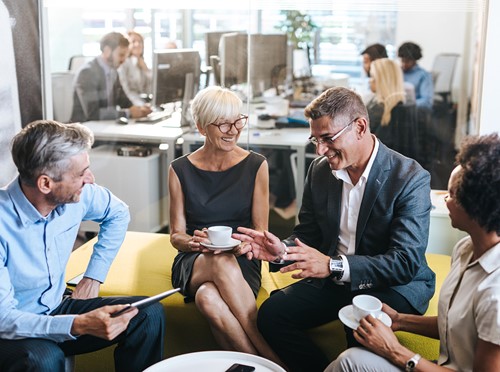 We see great opportunities for the North East and our region's businesses. Firstly, more and more overseas businesses are recognising the strength of the UK and its skills base (Brexit is causing short term lulls but signs are that this will continue to a greater or lesser degree in the longer term, whatever the outcome of Brexit). Secondly, as the South continues to become more and more congested, while at the same time people are seeing the strength and the latent potential of the North, trade is gradually moving up the country, including into the North East.
The government could do more to accelerate, support and facilitate this. The Northern Powerhouse was a great campaign message but there is a hunger to see more tangible outputs come from it. One thing we definitely are seeing is the region coming together; businesses collaborating more, the public sector (local authorities, LEPs, Department of International Trade) being more proactive around inward investment and everyone promoting a stronger message of the strengths of the region and its businesses.
The North East, and particularly Teesside is where the opportunities are at the minute. We were the first region to secure a Mayor outside of London, and he's certainly making sure people in the UK and overseas know of Teesside and its capabilities. He's also secured the future of Teesside International Airport and put us at the front of the queue for any potential Freeport opportunities that may come from Brexit.
The South Tees Development Corporation site, which includes the former SSI steel mill, is the largest development site in Europe currently – its exciting to see how the area and the wider supply chain evolves to support the new industries that come to base themselves there. We're already seeing major private investment in the region, examples include global giant Hitachi which is now making trains in the region. Sirius Minerals which is embarking on one of the most audacious infrastructure projects in the UK and possibly Europe, constructing a polyhalite mine with a 37km underground tunnel for the longest conveyor in the world, to transport the product to Teesport for export. The region is also leading the way in new energy industries, including offshore wind, battery power, hydrogen and other carbon reduction technologies but also energy from waste; including biomass, plastic and food. The UK's two largest anaerobic digestion plants, which turn food waste into methane gas to make electricity, are located in the region.
The North East ports, including independent terminals such as AV Dawson, are well positioned to support, providing an efficient gateway to overseas trade, particularly with Europe. SMEs in the region have the opportunity to use the ports themselves to access overseas markets. Also, all of these developments in the region represent an immense opportunity for our SMEs to be part of the wider supply chain of these new and growing industries that come through, or locate themselves within the region. Many of them are looking for North East businesses to provide the skills and cost efficiencies, but also to support their corporate social responsibility ambitions for local jobs, so they are holding Supplier Events and engaging with businesses like AV Dawson to connect them to the wider business network in the region.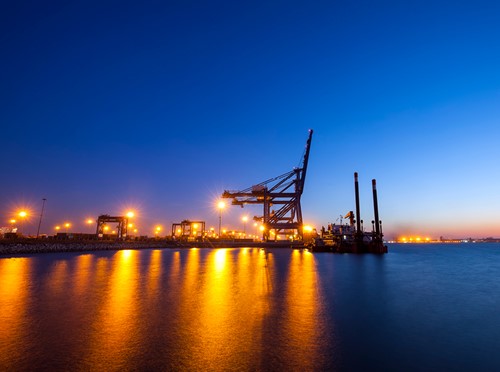 I didn't vote for Brexit, but we are where we are and now we need to grab the nettle, take advantage of any opportunities and get on with it. With all the developments over recent years and the new industries that we're supporting, the region is showing great promise. I may be a Southerner by origin but I've embraced the energy, spirit, passion, unity and hard work of this great region. I'm confident that as a region of positive, can-do people, we'll come together to be what we need to be and do what we have to do to make a successful future.
Tips for North East SMEs looking to trade overseas
1. Review your position
If you're not already doing so, review your current business model; are you receiving any orders from overseas customers currently? Are you reliant on one or two key customers and if so, what does their supply chain look like? What does your own supply chain look like, are you importing from overseas suppliers? What risks and opportunities could Brexit present?
2. Advice and funding
The government is keen to promote export, so take advantage of this. The government has international trade advisers based in the region who are targeted on supporting SMEs to increase overseas trade. So, its in their interests to help you. In addition to the wealth of experience and advice that many of them have, they also have access to funds to help you identify potential markets and build an export growth action plan.
3. Start small
Once you've identified a market, as with any marketing campaign, its worth starting small. This gives you a chance to test the market while minimising risk and expense.
4. Logistics
Consider your logistics costs sooner rather than later. Understandably, product designers and engineers love their product and so great focus is put into manufacturing their product to the highest quality and efficiency. However, the logistics is often overlooked, yet getting the product to market can in some cases, double the cost. Routes to market, particularly the 'final mile delivery' can have a massive impact on profit margin. Engaging with a freight forwarder can help you understand the logistics market and your potential options.
5. Internationalise
Your website is still very much your shop window. Even if prospective clients find you through other channels there is still a high probability they will check out your website to help build their perception of the type of business you are and your capabilities. You can make your website more appealing to prospective overseas customers without necessarily having to translate the site into multiple foreign languages. First you should consider how to internationalise the content to appeal to overseas customers, explaining how you understand the specific customer in the country you are targeting and how you can help them, how you can serve them from the UK and how you compete on the world stage as opposed to just against your UK competitors. The 'British made' message has got cache overseas, so use it.
6. Translation
If you are translating your marketing literature into foreign languages, use translators who speak the foreign language as their primary language rather than an English translator who can speak the language. Never use Google Translate!
7. Spoken language
When you meet prospective overseas customers bear in mind that some North East dialects and accents can be a challenge for people from other UK regions to understand, let alone people overseas. Its also worth being mindful of this when writing content for your website, marketing literature, tenders and presentations.
8. Identity
When you meet prospective overseas customers and they only seem to know of London and Manchester, or possibly make a sweeping reference to everyone in the North being Geordies, use this as an opportunity to tell them more about the geography and unique cultures of the UK, sharing your pride for the region and its great strengths.
9. Culture
The North East is the friendliest community I've found in the UK. This warmth that North East people have, puts us in a strong position to build relationships with prospective customers. In my experience, Germans are known to be formal and assertive. Don't be put off if other cultures are different from your own.
About the author:
Charlie Nettle is chair of the North East England regional board, responsible for representing members in the region and leading the development of a regional strategy to support CIM's overarching strategy. Charlie has worked in senior marketing roles since 2000 when he began his career working in IT and education for a national IT training provider. After 11 years as Head of Marketing for one of the largest Chambers of Commerce in the UK, Charlie progressed onto a commercial and marketing role in the port logistics sector, working for Teesside shipping and logistics business AV Dawson.
Charlie's built strong B2B marketing experience, delivering key strategic projects across a breadth of areas including brand development, new product development, customer segmentation, CRM and digital implementation projects.
Charlie has been a member of the Chartered Institute of Marketing (CIM) since 2000. He became a Chartered Marketer in July 2011 and was awarded fellowship in August 2017.
Charlie is also a board member for the mental health charity, Middlesbrough and Stockton MIND.
Communities lie at the very heart of The Chartered Institute of Marketing. Our local, national, and international networks and events can help you share information and connect at every level in the marketing community.
• Charlie Nettle is chair of the North East England regional board. To join his local marketing community click here
• Or to join our Small Business Community (SBC) sector interest group click here.
Advice for North East SMEs looking to trade overseas