Growing your business and career in the land down under

Growing your business and career in the land down under
John Clay, director of the Australian Marketing Institute (AMI) talks about the opportunities for UK marketers looking to export to Australia and his top tips when planning a successful exporting strategy.
Australia has a wealth of opportunities for not only UK marketers, but for marketers from around the globe. It's the 13th largest economy with a GDP of $1.3 trillion. The economy weathered Covid-19 very well and similarly was robust in withstanding the shocks of the GFC. With a growing population and situated in the Asia Pacific time zone, it's a great country not only to export to, but invest in.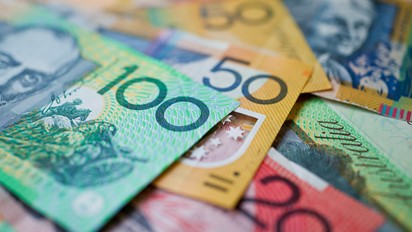 I've been in Australia for 30 years after completing my MBA at Nottingham University and working for BT in central London. Setting out on an adventure to see the world, I arrived in Australia with my visa and some dreams. Australia has grown by 8 million people during that time and expected to grow by another 3 million in the next 10 years, the equivalent of Nottingham (my hometown in the UK).
Australia has a sizeable domestic market, with a strong growing economy and a fair and transparent business environment, situated on the doorstep of ASEAN with its enormous opportunities. However, there have been challenges. Inflation has increased to around 5%, the trade relationship with China has caused turbulent waters to navigate and impacts of Covid-19 will continue to ripple through society.
Trade with the UK has been longstanding and will be given an added boost by the recent free trade agreement between the UK and Australia, meaning lots more bilateral trade in Tim Tams, Penguins, Marmite and Vegemite, no doubt.
Australia has traditionally been a place where we dig up things (mining), grow and raise produce (wheat/sheep) and a place to visit (inbound tourism). These sectors continue to be important to us as seen in the IBIS World top growth industries report. Australia has a wealth of opportunity for UK marketers to evaluate as part of a  market development strategy i.e., existing products into new markets. Healthcare, pharmaceuticals, cybersecurity, renewable energy, professional services (especially in the built environment) and education and training are some of the sectors which will see strong growth in the next few years.
What do UK marketers need to know when looking to launch their business/products in Australia?
Australia is not one market, it's an island continent with many different markets. With 80% of the population living in the main cities of Sydney, Melbourne, Brisbane, Perth and Adelaide, each geographic segment provides an opportunity in itself; to test market entry and build a business.
Although Australia has a long heritage with the UK, there are subtle differences. Our egalitarian society and "give it a go" approach is very refreshing, and you will be encouraged to be innovative in your marketing programmes.
There are differences in culture and language, for example, football is footie in Melbourne, league in Sydney and of course football (soccer) is football if you emigrated to Australia. If you are going to the beach with some friends and they suggest you bring some thongs, they mean flipflops.  So, before launching a product or implementing a communications campaign, undertake focus group research and interviews.
There are resources to help you with your international market development strategy. The Australian British Chamber of Commerce and the UK's Department of Industry and Trade have excellent business networks and are a great help in nurturing new businesses. Similarly, Austrade and the investment agencies in each state government can also help with market intelligence, advice on government programs and approval processes, connections with government and local business contacts, support for business case development, identification of investment locations and potential partners and facilitation of familiarisation visits. More information can be found here.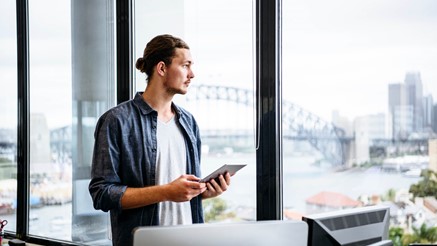 And of course, if you are a marketing professional, I'm sure you would want to connect with fellow marketing professionals and the Australian Marketing Institute (AMI) is there for you. Earlier this year, the Chartered Institute of Marketing (CIM) and the Australian Marketing Institute (AMI) announced a partnership to support marketers in the UK and Australia. Members of CIM and the AMI will be able to take advantage of a joint membership at a preferential rate, allowing for best practice, training and resources to be shared. To see a full list of virtual courses, open to AMI and CIM members click here. 
What are the hot marketing topics trending in Australia which UK marketers need to be aware of?
1.) Analytics and big data driving insights is nothing new in the first key aspect of marketing. Understanding the needs and wants of the customer base is also ever-changing, which has only been accelerated by the impact of Covid-19. What has changed over the last few years is the enormous data that is available combined with the computing power and analytical skills of talented marketers, suppling a rich data set to derive key insights for specific segments.
2.) Explosive growth in online media channels, but lots of life in traditional media. "I want a job in digital marketing" is a response I hear quite often when teaching my university undergraduates. Although digital technology is pervasive across all marketing functions, this online, social media social retailing aspect has certainly become the focal point of many young marketers. Many soon find however that a few months posting on social media sites and designing inbound marketing campaigns is not their panacea for a long term career and they will soon look to increase their skills in other marketing communications activity or develop wider marketing skills.
3.) Authentic brands with a focus on sustainability. The impact of climate change, drive to net zero, and emphasis of organisations to deliver products and services that benefit society, has resulted in marketers working to ensure that their organisations are authentic in delivering to their brand promise.
Marketers have a responsibility to "call out" if green washing occurs and to take a key role in the wider sustainability agenda for the firm. In fact, the Chartered Institute of Marketing (CIM) ran a survey, which looked at the views of over 200 marketing professionals in the UK and found that half (49%) of marketers are wary of working on sustainability marketing campaigns due to the fear of their company or clients being accused of 'greenwashing'. 
4.) Effective channel management and supply chain management. One thing for certain that has changed during the last few years is an increased focus on channels and more specifically, effective supply change management and distribution. The explosive growth of online shopping and logistic fulfillment has caused headaches for channel managers and increased revenue for postal companies. Just in time logistics and next day delivery, certainly took a hit, and many channel fulfillment flows were being reworked.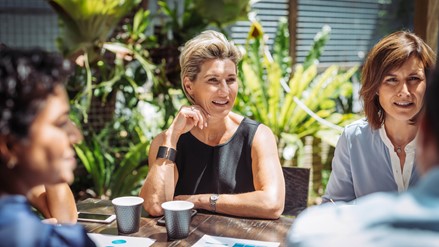 5.) Competition to attract talent. Minimal migration and travel restrictions for backpackers combined with a large rebound in business activity has resulted in skills shortages across Australia. Talented marketing professionals are sought after. They look for employees to provide flexible working and remote working options. The "all back into the office or you're fired" culture that some overseas firms are espousing will not cut it in Australia. Millennials, and gen z have found that a new way of working is a new normal and one that they like.
It may be a 24-hour flight to get here, but it's worth it; for professional marketers looking to grow their business and career.
About the author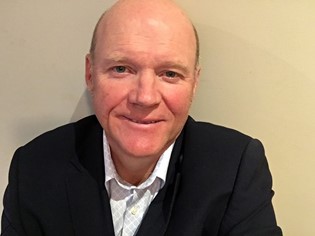 John Clay is a Fellow of the AMI and the CIM with over 35 years in professional marketing and communications roles. After graduating from the Carnegie School of Physical Education (Leeds Beckett University) John completed a Postgraduate diploma in Business Analysis at Lancaster University.  Following a variety of jobs in Oxford, John returned to Nottingham to study at the University and complete his MBA. John then moved into the telecommunications sector where he held a variety of roles including Marketing Director Telstra UK and Telstra Business General Manager Olympic Marketing for the Sydney 2000 games.
John moved into the professional services sector in 2005 where he was the CMO for Arup Australasia and Arup Group global skills practice leader for Marketing and Communications. In 2017, John moved into a portfolio career including being a non-executive director of the Australian Marketing Institute and Chair of the AMI Professional Advancement Committee. John is an adjunct lecturer at the University Technology Sydney, where he has also co-authored research into "Setting up projects for success" major infrastructure delivery across Australia and New Zealand and "Digital Technologies for productivity growth across Asia Pacific."
Growing your business and career in the land down under