How to leverage your brand when exporting

How to leverage your brand when exporting
Rupinder Ashworth, independent marketing consultant talks about how to make the most of your brand to seize the business opportunities in international markets.
Selling more stuff but staying true to ourselves
Most people would say "hitting the numbers" is a key sales function. Marketing of course, has a key enabling role to play in delivering those commercial results. But I believe the brand management role is also central to how marketing can deliver profits sustainably. There's so much change going on in society - from the green movement and the way we protect the environment to sustainable sourcing, from wellbeing and work-life-balance to cancel culture -  that a brand that is rooted in clear values and purpose has a much greater chance of being able to pivot easily and effectively when markets change. That applies even more to export markets. My first step would be to carry out a brand audit to check all the customer touchpoints and see how authentically and consistently the brand is lived and what the brand stands for in the mind of the customer.  
Marketing isn't an adjunct of sales or a check list
Working with international sales teams in market can sometimes be a list of  "if onlys", "if only we had better sales material, if only we had a better list of prospects". One of the ways I deal with that is to be really clear with my sales colleagues about the role of marketing and the role of sales. What they are but equally what they aren't and how they work together.
So for me marketing should be helping much higher up the funnel with company purpose and values, proposition development, insights about customer needs and potential product/market developments, brand development and demand generation. Yes there are activation elements  - where we need to look at the right tools for the job, but these are secondary to the strategic choices.  Perhaps unexpectedly that can lead towards spending less on marketing, but having greater impact with the activation choices we make.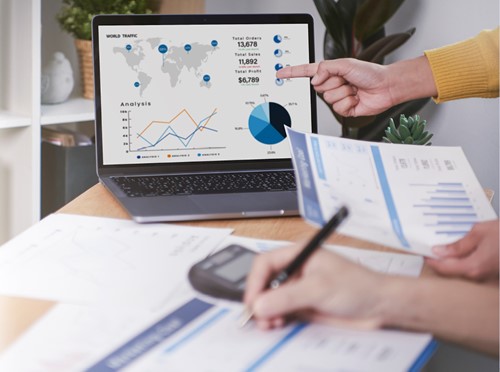 The little things are the big things
In terms of customer experience, exporting is not without its delivery challenges. I'm sure we all remember the stranded Ever Given mega-container ship in the Suez Canal which held up an estimated £7bn of goods each day, according to shipping data, which equates to £290m an hour. And closer to home, the UK port of Felixstowe, is not without it's own supply chain challenges, with Maersk, the world's largest container-shipping company, diverting container ships away from the UK's main port because it is "rammed full of containers".
Amazon and Shopify have set the bar really high in our personal shopping world and that has filtered through to B2B businesses. I've worked with sports and beauty brands and recommend turning potential "disappointment" into "anticipation". What little moment of joy can I give my customers when they actually receive their product? How is it packaged? How is it personalised? How does its presentation make you feel? Even small startups need to look professional and be all over every customer interface. This all comes back to insights and understanding the deep customer needs and how to apply them in meaningful, cost-effective ways. 
Hope is not a strategy
In one of my previous companies, the R&D department was prolific and well resourced and as marketers we were presented with frequent prototypes and told to "go find the market". Obviously, this is not an enlightened way to identify, anticipate and satisfy customer requirements profitably1. Insights are the superpower of marketing. Which needs are we fulfilling? Which sectors will respond to the proposition positively and for the long term? What is the product story? What is the brand story? Good strategic thinking alongside desk research can start to answer these challenging questions. Technical, sales, customer and marketing teams need to work together to turn the opportunity into commercial reality. As my old boss used to say – "Hope is not a strategy."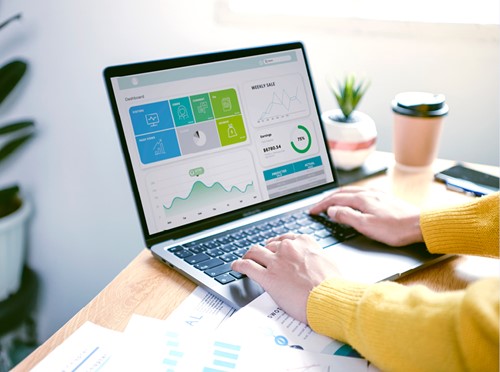 Assess the market and rework the proposition
Often we need to rework the core proposition for exports and it's important not to try to target every market. Markets need to be assessed to establish barriers to entry, the regulatory setting, demographics that shape demand, competitive strengths and weaknesses for example and then the core proposition tailored to meet local needs and tastes. Focus on a prize and be clear why you chose it.
The employee brand
I'm a big fan of the employee brand and its impact, particularly on customer experience, shouldn't be underestimated. As part of the brand audits I do, I invariably call the customer service or technical teams as a potential client and it can reveal gaps. Employees need to be fully trained and immersed in the brand strategy so they can live it out in a way that is authentic for them and their customers. If they don't know what the brand stands for there will be problems. Marketers need to help their frontline staff live, breathe and believe the brand proposition. They should be your biggest advocates.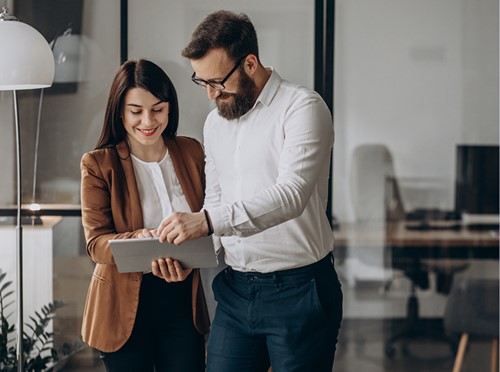 A marketing calendar is not a marketing strategy
Post pandemic marketing is in demand that's for sure. There's a huge amount of change going on right now and companies need to be agile. But which direction are we going in? And what sort of marketing support do we need. A lot of companies mistake a marketing calendar for a marketing strategy. Figure out the WHY and the KPIs and the WHAT will follow.
Experience and competencies – getting the right mix
Someone with two to five years experience will be task orientated. Someone with 10-15 years experience will think about what success looks like and how we are going to get there.  I'm not suggesting every role needs an experienced senior marketer but really, strong organisations will look to get a balance in the marketing team and have experienced marketers with visionary competencies and the ability to plan the next competitive moves alongside less experienced marketers who are strong on activation. The Standout Marketing2 research by Simon Kelly, Paul Johnston and Stacey Danhesier maps out the V.A.L.U.E Competency Framework for marketers along 5 dimensions: Visionary, Activator, Learner, Usefulness, Evaluator.
About the author
Rupinder Ashworth is an independent brand strategist who has worked for international brands and creative agencies across multiple sectors including retail, food & drink, automotive.
Notes
CIM definition of Marketing: Marketing is the management process responsible for identifying, anticipating and satisfying customer requirements profitably
Standout Marketing – how to differentiate your organisation in a Sea of Sameness, Simon Kelly, Paul Johnston, Stavey Danheiser, Kogan Page 2021
Want to enhance your international marketing skills or looking to grow your brand(s) value by entering into new international markets? Click on the below links to CIM's International Marketing and International Brand Strategy courses:
How to leverage your brand when exporting