How to market to China:
Advice from an experienced energy technology exporter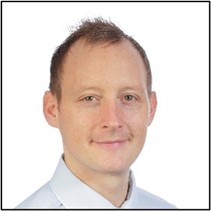 China is the world's second largest economy and continues to grow. Although Chinese imports represented £49 billion in 2019, China was also the UK's 6th largest export market with £30.7 billon of products and services exported. This represented 4.4% of UK exports.
Although distance and cultural differences make China seem like a tough market to enter, the opportunities for UK businesses are huge. Many Chinese consumers consider British products and services to be high quality and have a strong advocacy for British made items. In addition, Chinese investment in the UK continues to grow and the relationship between the two countries is flourishing.
Geography – Don't try to take it all on
The scale of China is vast and knowing where to target is key. Marketers with strong market research and analysis skills will be able to help segment and target areas that can bring the best leads and returns. Having a strong network can also be important, learning from peers and understanding some of the barriers that other companies have faced.  The Department for International Trade (DIT) can provide lots of support and resources. They also offer trade missions with like minded companies within the same sector to target areas of interest.  I have attended two trade missions to China in the energy sector and covered a huge amount of ground with introductions to many organisations, all organised by DIT. This should be a priority for the marketing team.
Language – Get support from a translator
If you are planning to do business in China, a translator is a must. However, don't let this put you off. Business meetings and conferences can be just as engaging and Chinese companies are exceptional hosts. Consider translating brochures, flyers and tenders as well. The marketing team can also support the selection of local agents who can also open doors and help to understand local requirements. If you have Chinese employees in the UK or locally you should take advantage of this.
Culture – Embrace cultural differences
The culture in China is so far from the UK, that it is surprising how quickly this barrier is overcome. Immerse yourself in the culture if you visit – from the food to the cities to the people. You will also find that lots of the people you deal with have a passion for UK culture such as sport, education and even the monarchy. Understand the do's and don'ts and the hierarchy of the company that you are meeting. This is taken very seriously in China.
Top tips – Exporting is Great!
Take advantage of the Great Britain campaign. This helps marketers to navigate the support available and understand what it takes to export. You will also be able to learn about funding available. Industry associations can also support, such as NOF who help business in the UK energy sector to grow at home and overseas.
Regulation – Know your market
With Brexit, it will be important to understand any changes to regulation, however, China and the UK have a long history and strong relationship of trade that businesses can use as a platform for growth. Support is available to help you navigate this. Talk to your local enterprise partnership, DIT or an industry association. Also think about tailoring your communications – some social platforms may not be relevant or even available.
Skills – A growth mindset
Ultimately the marketing team will need to understand target markets, be culturally aware and have a growth mindset. Developing relationships will be essential with the customer base, supply chain and local stakeholders. The marketing team will be there to support this.
Case study
Baker Hughes has been highly successful in winning offshore flexible pipe contracts for the Chinese market, for manufacture at its state of the art facility in Newcastle upon Tyne. Understanding customer requirements has been essential as well as providing local resources to support commercial activities and project execution. Managing customer expectations is also very important as well as developing trust. Ultimately customers return due to quality and service.
About the author
Tom Nightingale, director of strategy & marketing for Flexible Pipe Systems at Baker Hughes and vice chair of events on CIM's North East regional board talks about exporting to China. Tom has successfully developed award winning export growth campaigns for UK businesses including winning export awards at the Subsea UK awards, Offshore Achievement Awards as well as the Queens Award for Enterprise: International Trade.