How to market to the Middle East

How to market to the Middle East:
Advice from an international business expert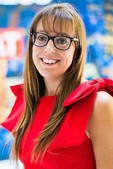 Victoria Boldison, a Chartered Marketer and CEO of Bolst Global shares her views on the complexities and considerations when navigating business in the Gulf Cooperative Council (G.C.C).
The G.C.C is a region of the world that encompasses 50 million inhabitants and six countries: Saudi Arabia, Kuwait, United Arab Emirates, Qatar, Bahrain and Oman. Often seen as a rich part of the world which has historically relied on its oil reserves, this region has been slowly diversifying. It now offers developing and would-be exporters across a variety of industries clear opportunities to sell their products and services. However, with a culture distinct from Western Europe, many companies struggle to gain any significant success in the Middle East, where relationships and trust prevail, as well as an ability to play the long game, with patience certainly being of paramount importance.
With the UAE being one of the top five most attractive markets, according to CIM's Export Ready report, then it could be mistakenly seen as an easy one to navigate. And yet often this is far from the case, as with a large ex-pat community (comprising of 90% of the total population), companies with consumer products can have a hard time segmenting their target customer and truly understanding the size of the market opportunity as a result.

Conversely Saudi Arabia is the opposite, with a predominantly local population (totalling more than 70%) and a very young millennial one at that. The challenge with this market, however, is the ability to penetrate it by finding the right route to market and selecting the right relationships to nurture. And nurturing it is absolutely key. Expect plenty of non-business-related discussions, as your local counterparts will need to understand and trust you before they will do business with you. You can see why giving a broad brush to your approach in this region will soon cause you to come unstuck!

Working successfully in this region requires understanding both its idiosyncrasies whilst also respecting the Arab culture, which is a dominating force in this part of the world. Respect of hierarchy and tradition, especially with the older generations, needs to be kept in high regard. Language in itself is not usually a barrier though, as much of the business world – and especially the local younger educated workforce – have had experience studying, working or interacting in the English-speaking world.
Case study:
One such brand which Bolst Global have significantly supported in this regard has been Seabrook Crisps, a heritage British snack company who wished to enter the Middle East with their export ready product (where considerations such as longer shelf life, durable packaging, use of the British flag on the packet and unique product shape and international flavours were already taken into account). The company has been able to successfully enter the largest four of the six Gulf countries, with new six figure business generated as a result. This has been thanks to long-term partnerships that have been cultivated over time, and of course an understanding of the value proposition of the product mix, vis-à-vis other local and international players in each of these markets.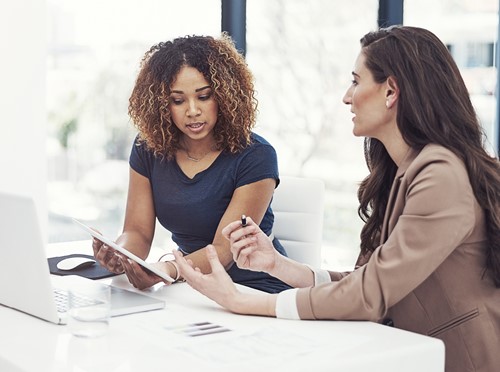 Final thoughts
The best first step for those looking to break into any international market, but particularly the Middle East, would be to ensure they have an actual export strategy and plan to work from (which is rarer than you might think). Without this, you have no clarity over where as a business you are going to focus from an international market perspective, nor what a good (or bad!) potential overseas business opportunity looks like for your company. We also strongly advise that you draw on the governmental and private sector support that is available for UK businesses when developing their international footprint and capabilities. With skills in this field in short supply and the potential for Brexit to reduce further our international talent pool, having an agile and adaptable mindset and approach to exporting is crucial for ongoing success.
Next steps:
• If you would like any advice about exporting to the Middle East, have questions based on the above article or are interested in attending our bespoke training courses visit:
• To access additional content, training and research to ensure your business is export ready, visit CIM's Export Ready site now.
About the author:
Victoria is a multi-award winning Chartered Marketer and international business professional, having worked internationally for all of her career within the start-up and SME environment. Her work focuses on marketing and selling healthcare and food and drink products around the world with a particular focus on the Middle East.
Multilingual and with an executive MBA, Victoria now runs Bolst Global, supporting British brands within the health food, drink and supplement sectors to export and grow globally via various international market entry and export management services.
Victoria is also involved with The Department for International Trade (DIT) and regularly runs workshops and webinars on their behalf. Victoria assists in managing ExportExchange, a peer to peer export community on behalf of Leeds Enterprise Partnerships (LEP) and Department of International Trade in Leeds City Region.
Communities lie at the very heart of The Chartered Institute of Marketing. Our local, national, and international networks and events can help you share information and connect at every level in the marketing community.
To join our Small Business Community (SBC) sector interest group

 

click here.
How to market to the Middle East