Ready to exit: The Business Brexit checklist

Ready to exit: The Business Brexit checklist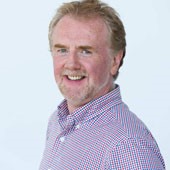 The UK's impending departure from the European Union will bring change for organisations of every size and sector. While many companies are already planning for the challenges and opportunities ahead, many are unsure which way to turn.
Research by the Chartered Institute of Marketing, in association with PwC Research, concluded that the UK's small and medium-sized businesses were not prepared for the country's exit from the EU.
The Export Ready report, which is backed by politicians and figures from across the business community, found that:
• 70% of exporters anticipated an increase in exports over the next three years. Only 4% of existing exporters thought exports will decrease
• Despite this, only a third of exporting businesses (34%) said they have an export strategy
• Businesses with an export strategy were more confident they will increase exports and that they have the skills to sell in new markets.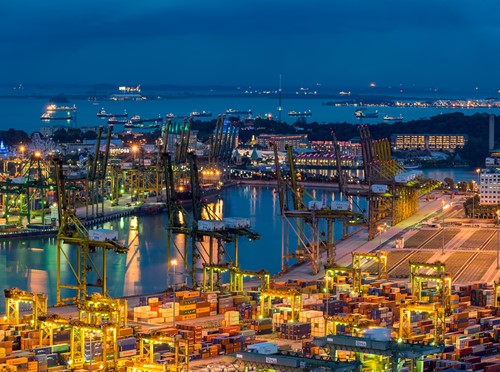 A Business Brexit Checklist
In addition to the Export Ready Hub resources, The Chartered Institute of Marketing has teamed up with the South Wales Chamber of Commerce and the British Chambers of Commerce (BCC) to promote a 'Business Brexit Checklist'.
The checklist provides actionable, practical advice for marketers and businesses on:
• Workforce - future staffing requirements, the immigration status of EU employees
• Cross-border trade - customs checks, tariffs on UK-EU trade
• Taxation - VAT payments, registration of services
• Currency - risk, EU regulation
• Intellectual property - trademarks, property rights
• Contracts - legal and practical questions.
Please click on the following image to download the 'Business Brexit Checklist':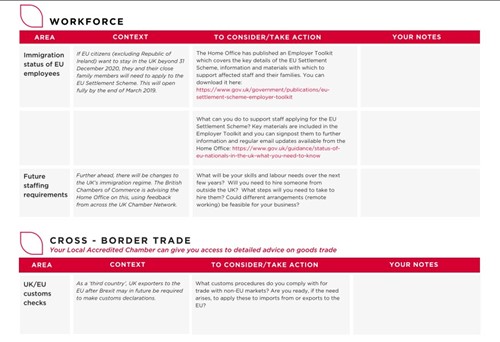 Discussing the need to be prepared for exporting, Professor Jonathan H Deacon, Vice Chair of CIM's board of Trustees said: "With Brexit approaching, too many firms appear to be crossing their fingers and hoping exports will continue to grow. Without a clear strategy to break into new markets, local Welsh and national businesses could be in for a shock when the UK leaves the European Union."
"Business leaders and marketing professionals need to understand the key trends and operations of overseas markets to guide their companies at every stage of the post-Brexit journey, whether their strategy is to export or simply continue to operate successfully in the UK. I would recommend business leaders in Wales and across the UK to read and action the advice in the South Wales Chamber of Commerce checklist and the CIM Export Ready knowledge hub."
Final thoughts
Please remember that you don't have to navigate Brexit alone. Contact your local accredited Chamber of Commerce to find out how your Chamber can support you or take advantage of the reports, expert articles and webinars provided free of charge on the CIM Export Ready site.
Other useful resources:
About the South Wales Chamber of Commerce
The South Wales and Mid Wales Chamber of Commerce is the voice of SMEs in Wales. We are a 21st century dynamic, energetic and friendly membership-based organisation. We are led by our members to support local business. Our mission is to strengthen member businesses and stimulate Welsh business prosperity through the provision of relevant information, services and advocacy. For more information, please visit their website.
Ready to exit: The Business Brexit checklist