Succeeding at exporting to the USA by narrowing your focus

Succeeding at exporting to the USA by narrowing your focus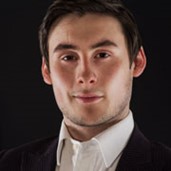 In the face of President Trump's America First trade policy, Luke Gusman, Head of Marketing at Sta-Lok Terminals, advises how to successfully export to the USA by narrowing your focus, embracing networking and getting the basics right.
If the gargantuan size of the US presents British brands with initial challenges, further complexities arise from the differences between its 50 states in terms of culture, economies, regulations and taxes.
Added to which, UK brands must negotiate the balance between championing British heritage and
adopting a distinctly American approach to business.
Geography
A one-size-fits-all marketing strategy is out of the question for such a vast country. UK businesses must identify a relatively small geographic area as their point of entry; drill down from region (e.g. East Coast), to state, and then to city level, and tailor marketing strategies to this specific area. Local doesn't mean small; the pickings are ripe as some US cities count amongst the largest economies in the world.
Establishing a US office gives a boost to British businesses with American ambitions; a physical presence often builds trust with your market.
Language
Learn to talk American. It's not about your accent, it's about your attitude. Don't under promise and over deliver; that's not the way it's done here. Straight-talking, transparency and boldness win favours in the US and if you can promise something big and deliver it, you've won the game.
Talking of favours, that should be favors. Pay attention to US modes of communication. If that sounds basic – well, it is. But it's also crucial for establishing credibility and demonstrating respect for your customers. Compile a style guide for your marketing team that details American number, date and time formats, notes imperial measurements, relevant lexical variations and US spellings. Consider adapting your brand's tone of voice for the American market; 'awesome' has become part of our vocabulary at Sta-Lok, it's something to which our US customers respond.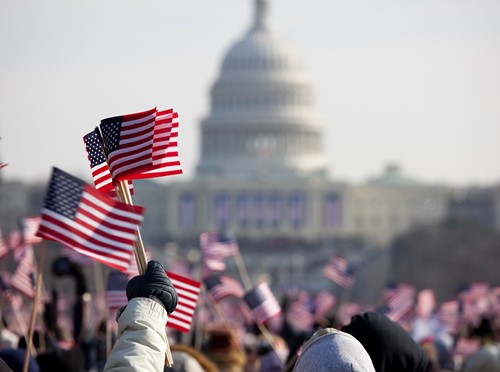 Culture
The new populist climate in the USA may have boosted American products amongst consumers keen to support home-grown brands, but the 'made in Britain' tag still commands respect as a sign of quality. UK brands can trade on this – up to a point. Don't be brash about it; the front cover of our brochures sport a Union Jack, but we remove this on brochures for our US market, whilst retaining the 'made in the UK' strapline.
Top tips
British businesses confess to suffering a lack of confidence in approaching new markets. Tackle this challenge by spending double the amount of time you think you need on research – after all, knowledge is power. Hire local experts where necessary; they have the knowledge and therefore the confidence you may lack.
Regulation
EU standards are amongst the highest in the world, which should give British brands the confidence to approach export markets. There may be additional US-specific regulations to which your products must conform and the extent to which your product is life-critical will likely determine how much time you require to research the regulatory framework.
It's encouraging that 'off-putting tariffs' rank low on the list of export concerns for UK businesses, but tariffs may change according to the government of the day so it's vital to stay up to date. An annual check of regulations and tariffs would be sensible.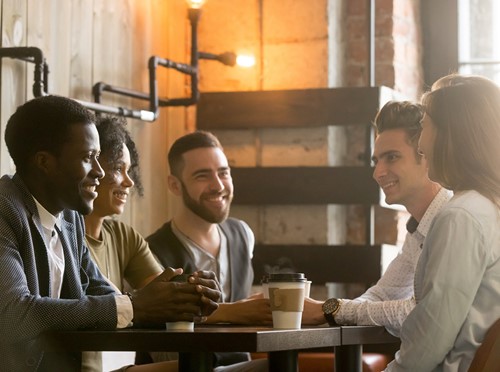 Skills
Conduct a skills audit to identify gaps for in-house capacity building and/or hiring local experts: market segmentation, SEO research, adapting assets to the American market and complying with US regulations are key tasks with specific skill sets.
Networking is a vital skill and addresses the third biggest export challenge UK businesses identify: a lack of contacts. Once you've pinpointed a relatively small geographical area and identified your entry point, get networking. Join associations, serve on committees, attend conferences and deliver talks at key events.
Case study: Sta-Lok
Sta-Lok, suppliers of stainless-steel wire rope and structural tie rod products for marine and architectural applications is a British company of 45 years' standing, with an office and warehouse in North Carolina for the past 11 years. To enter the US export market, Sta-Lok researched the country's largest marinas, identified those with the lowest barriers to entry and targeted local distributors and stockists.
With a physical presence firmly established stateside, Sta-Lok wished to expand into the US architectural sector. Having identified a growing demand for its products in new architectural buildings, Sta-Lok further segmented the market to focus on fabric structures. Sta-Lok joined the relevant trade body – the Industrial Fabrics Association International (IFAI) – and delivered talks at industry events, thereby raising its brand profile in the sector.
Sta-Lok supported these networking activities with marketing collateral adapted for the US market and an SEO strategy tailored to fabric structures. This marketing mix achieved Sta-Lok's goals for sales enquiries within two years.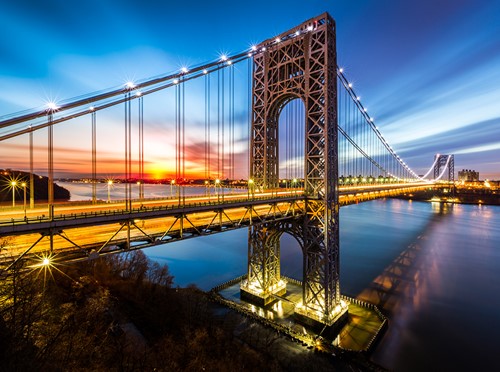 Final thoughts
For Sta-Lok, focusing on small geographical areas and segmenting target markets gave the organisation manageable points of entry where it could capitalise on networking opportunities, supported by adapted marketing communications.
For UK businesses, establishing a trusted reputation as a British brand with an appreciation and understanding of the distinctively American way of doing business is key. Following this approach will allow British brands to gain confidence, build capacity and succeed at exporting to the USA, even under the America First trade policy.
About the author
Luke is a multi-award-winning marketer that has worked across the globe. Working both agency and client side, he has worked with a diverse and eclectic mix of clients from start-ups to large scale international PLC's at a senior level. Working with clients such as the Walt Disney Company, NHS, Fiat Group, Virgin Holidays, Sky, M&C Saatchi, Vinci, national governments and more.

Communities lie at the very heart of The Chartered Institute of Marketing. Our local, national, and international networks and events can help you share information and connect at every level in the marketing community.
Sta-Lok is located in the East of England. To join our community click here.
To join our Small Business Community (SBC) sector interest group

 

click here.
Succeeding at exporting to the USA by narrowing your focus