Taking your Marketing Strategy worldwide

Taking your marketing strategy worldwide:
How to build trust in foreign markets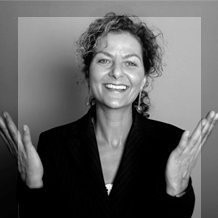 With or without Brexit, trading internationally is a great way to enter new markets, win new customers and increase sales. As well as the many opportunities, there can also be hidden pitfalls, particularly around culture and language.
Most companies will develop an international marketing strategy starting with market research, looking at distribution, infrastructure and cultural and language differences in terms of packaging and marketing.
But even with a great marketing strategy, you are not guaranteed success. A recent Marketing Week Statistics report states that 89% of UK marketers are engaging in international marketing campaigns but only 11% have in-country marketing teams. However, a report from PwC and CIM found that the fastest demand in growth for exports from the UK fell outside of the EU, headed by the USA (27%), China (20%) and the UAE (14%) – indicating that although Brexit is a challenge, marketers need to look for opportunity outside of Europe.
It is clear that marketers need to turn their attention to exporting post Brexit. However, there are risks to managing your global campaigns remotely from the UK, because you are unlikely to be creating unique strategies that are mindful of country and culture.
You may have an understanding of another culture's food and music, but when it comes to business there are less visible elements such as purchasing behaviour, attitudes toward social status and approaches to decision making. Our tendency to make assumptions and stereotype other cultures only adds to the difficulty.
Building trust across borders
Research tells us that trust is essential to create a strong relationship with your customers. It builds loyalty, increases sales, and referrals.
The world is a cultural map of different values and it's very easy for international marketing to go wrong. Therefore, to build trust you need an understanding of the social, cultural and economic behaviours of your target market.
Simply assuming that 'what works here is going to work there' doesn't work and probably accounts for why the UK loses £48 billion a year (UKTI, 2016) due to language and cultural deficiencies.
Build your cultural intelligence
UK marketers managing overseas markets remotely are therefore urged to develop cultural intelligence, an awareness and understanding of the hidden parts of culture.
To start, you need to understand your own company's cultural values, biases and existing competency before you try to learn the culture, communication and purchasing behaviour of your target audience abroad.
If you don't have access to local knowledge about business habits, communication, expectations and best practices in other cultures, then it might be wise to consider some intercultural coaching and training. This will help build awareness and develop skills and confidence and help you decide which countries and cultures you would like to trade with. You might even find some social and business practices of other cultures offensive and decide against exporting to these countries.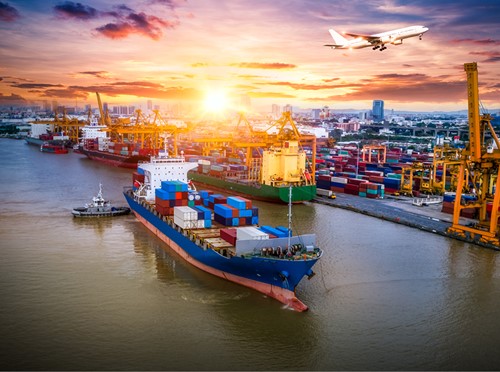 Personalisation creates connection
There is a famous quote by Nelson Mandela: "If you talk to a man in a language he understands, that goes to his head. If you talk to him in his language, that goes to his heart."
For international marketers to touch the hearts of their customers, employees or global partners, their communication must be specifically tailored to their end user's language, region and culture. Personalisation is key to improving the bottom line. According to Marketingprofs, businesses that personalise web experiences see an average 19% increase in sales.
Mind your language!
Companies build strong brands based on their reputation. When companies go global, poor translations can be a costly mistake. Even internationally-recognised brands like Walmart, Coca-Cola, and Kentucky Fried Chicken have made mistakes with poorly localised marketing and advertising when targeting new markets.
It is important to balance speed, cost and quality when it comes to translation. Use a Content Value Index to match your content translation needs (from a tweet to published material) with the right type of translation – automatic, community or professional.
It may be cheaper, faster and easier, but businesses that rely on machine translation for important content run the risk of harming their business reputation and eroding trust in foreign markets. "Poor translations can have big implications for firms, who run the risk of offending customers and losing business," reports BBC tech reporter Mark Smith in his article on the perils of auto-translation.
According to a report by the Economist Intelligence Unit, nearly half of executives interviewed admitted that "messages lost in translation" have halted major international business.
Exporting to new markets is risky, but the rewards can be great. A British Chambers of Commerce survey found that 55% of the 4,700 companies questioned reported a positive impact on their bottom line within just twelve months of expanding into international markets.

Culture is not a mystical concept; it is not only about stereotypes, etiquette, do's and don'ts or taboos. The science behind it is to understand what people want, need, how they trust, what they consider normal and familiar and then to bridge any gaps.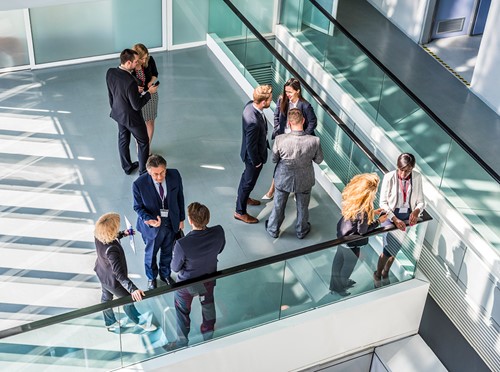 Final thoughts
Cultural differences are clashes of common senses but cultural intelligence is the science of uncommon sense, helping marketers understand and connect with audiences of different cultural backgrounds. So, if you are aiming to take your marketing strategy worldwide and want to achieve measurable and repeatable results, take your time, do your research and invest in proper translations and cultural intelligence training.
Next steps:
• If you would like any advice about exporting to the USA, have questions based on the above article or are interested in attending our bespoke training courses visit:
• To access additional content, training and research to ensure your business is export ready, visit CIM's Export Ready site now.
About the authors:

Marina Ibrahim, Director of Bizz Buzz, an award-winning Cultural Intelligence Consultancy, has over 20 years' experience in marketing and intercultural management consulting. A registered Member of CIM and a CIM course director, Marina holds an MA, is an Global DISC & NLP Practitioner and an experienced Executive Coach. In her work, she supports marketers and key personnel of FTSE 350 for and during international projects and assignments, and also works with multi-cultural teams to successfully transition mergers and acquisition.

Calvin Schaffs is Vice President of Marketing at Lingotek and supported Marina in the production of this article. Lingotek is a translation software and language services company dedicated to changing the future of translation technology. Calvin has over 18 years of sales and marketing experience managing global products, sales, marketing, operations, and personnel. He has worked with businesses ranging from Fortune 500 companies to small start-ups. Calvin has a BA in Communications from the University of Utah, in Salt Lake City, USA.
Communities lie at the very heart of The Chartered Institute of Marketing. Our local, national, and international networks and events can help you share information and connect at every level in the marketing community.
To join our Small Business Community (SBC) sector interest group

 

click here.
Taking your Marketing Strategy worldwide